Hackers attack Pakistani Govt's passport application tracking site
June 15, 2019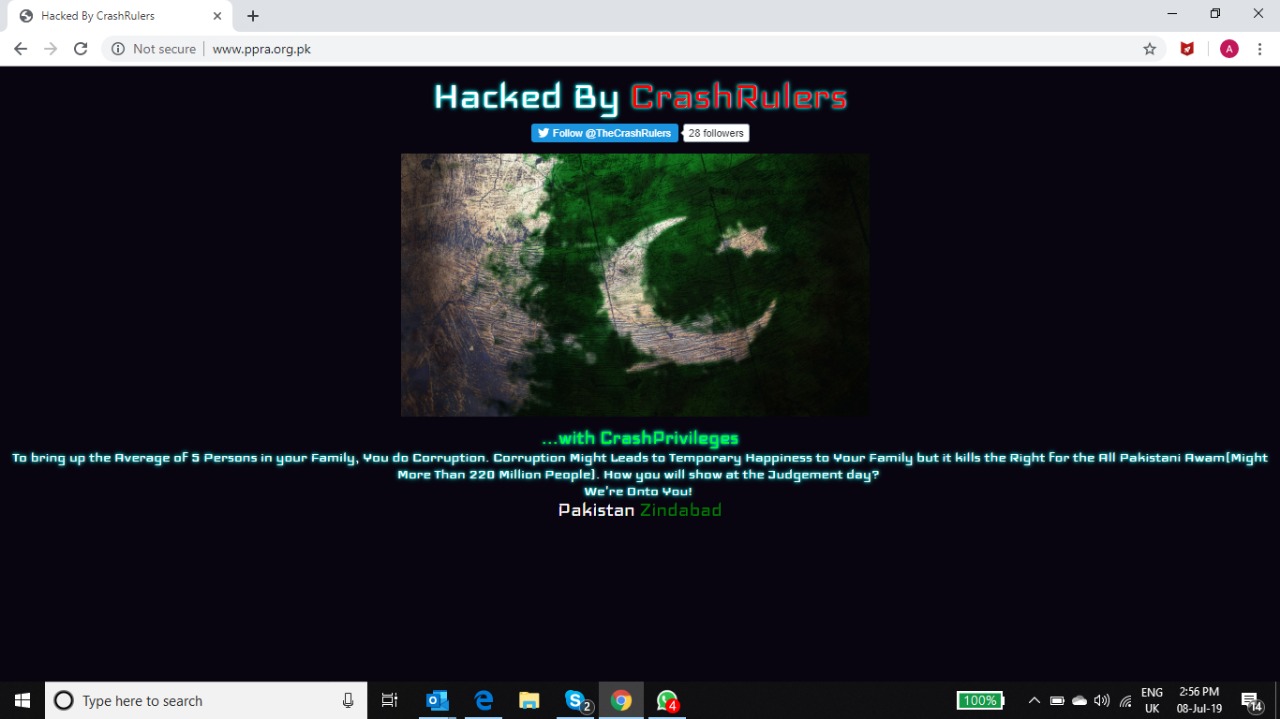 PPRA.ORG.PK – Hacked Cyber Alert
July 8, 2019
US officials say their attacks on Iranian military computers disabled systems that control missile and rocket launchers.
The United States military launched cyberattacks against Iranian missile control systems and a spy network on Thursday after Tehran downed an American surveillance drone, US officials have confirmed.
President Trump secretly authorised US Cyber Command to carry out a retaliatory cyber attack on Iran, two officials told the Associated Press news agency on Saturday.
A third official confirmed the broad outlines of the attack. All spoke on condition of anonymity because they were not authorised to speak publicly about the operation.
US media outlets Yahoo News and The Washington Post also reported the cyberattacks.
The cyberattacks – a contingency plan developed over weeks amid escalating tensions – disabled Iranian computer systems that controlled its rocket and missile launchers, the officials said.The officials said the US targeted the computers of Iran's Islamic Revolutionary Guard Corps (IRGC).
There was no immediate reaction on Sunday morning in Iran to the US claims. Iran has hardened and disconnected much of its infrastructure from the internet after the Stuxnet computer virus, widely believed to be a joint US-Israeli creation, disrupted thousands of Iranian centrifuges in the late 2000s.