Tier3 website security solutions automatically find and fix security threats and vulnerabilities.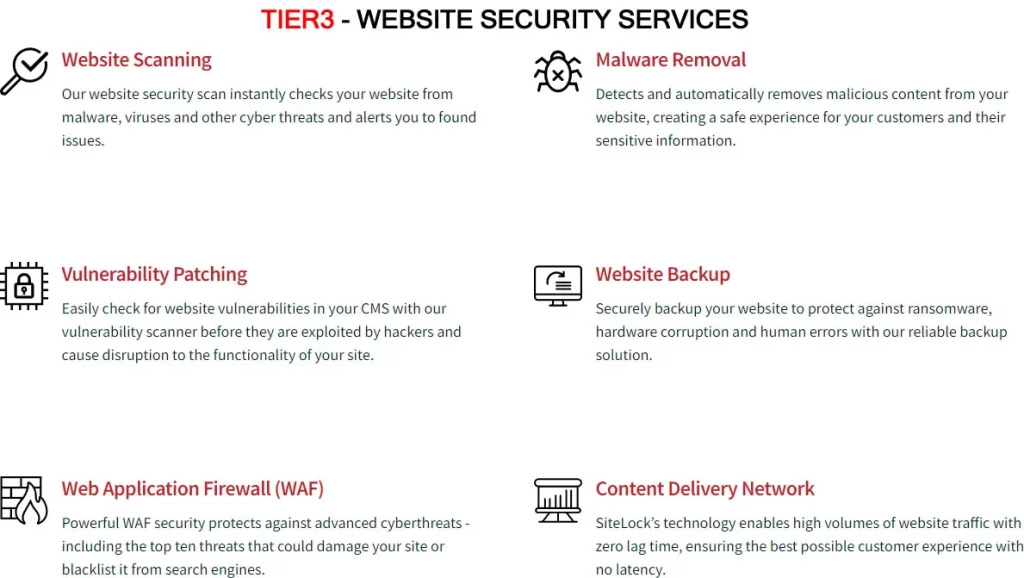 Website Security is a way of protecting the websites and web application from being hacked or any unauthorized access. It is done by creating an extra layer of a protective measures and protocol that helps in mitigating cyber attacks. Tier3 Website security automatically protect your website, its reputation, and your visitors against cyber threats. For Pakistani web masters we provides a comprehensive website security software that protects you from malware, DDoS attacks, phishing scams, bad bots and other types of malicious code and cyber threats. This also includes the protection of your website code and web applications.
Our website protection plans vary based on the level of security needed and size of your website. Some of primary features include daily website scans to find cyber threats, real-time notifications, automated malware removal, vulnerability/CMS patching to fix threats, a web application firewall to block and prevent harmful traffic before it ever reaches your site, a content delivery network (CDN) to accelerate your site speed (which can improve SEO) and a firewall PCI report to help eCommerce sites comply with banking institutions. Protect sensitive information and customer data with the following offerings.
Protect your Web application from most common Website Security Vulnerabilities and Threats
There can be different types of cyber attacks that an attacker can performs on websites but below are some typical attacks happening on today's sites and our website protection plans will safeguard against them-
Cross-Site Scripting (XSS) – These attacks malicious scripts are injected into otherwise harmless and trusted websites
SQL Injection (SQLi) – It is a code injection technique that can destroy a database It is one of the most common web hacking techniques. It is the placement of malicious code in SQL statements, via web page input.
Cross-Site Request Forgery (CSRF) – An attack that forces an end user to execute undesired actions on a web application in which they are currently authenticated.
Broken Authentication & Session Management – If the functions related to authentication and session management are not implemented correctly, allowing attackers to jeopardize passwords, keys, or session tokens, or exploit other implementation flaws.
Bad Bots – scrape data from sites without permission to reuse it and gain a competitive edge. The terrible ones undertake criminal activities, such as fraud and outright theft.
DDoS attacks – Visitors can lose accessibility to the website with DDoS Attacks, as they make the site slow or crash the site entirely.
Malware – Short for "malicious software," it is malware is a prevalent threat to steal sensitive customer data, distribute spam, and allow cybercriminals to access the site.
Vulnerability exploits – By accessing the website's weak points, Cybercriminals can access a site and the data stored on it.
Defacement – This attack replaces your website's content with a cybercriminal's malicious content.
Blacklisting – The website may be removed from search engine results and flagged with a warning that turns visitors away if search engines find malware.
Website Security solutions for every website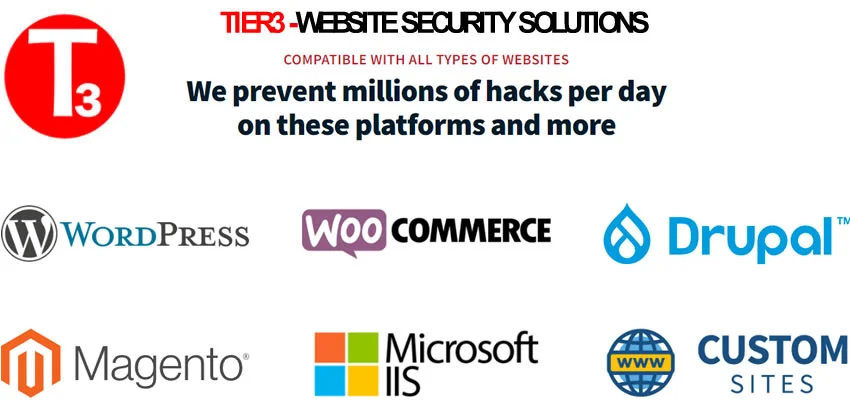 Cybersecurity solutions from Tier3 to keep your website and online reputation safe from hackers. We'll help you choose the best security plan to fit your needs. Tier3 works with a variety of CMS platforms and ecommerce shops frameworks, from Drupal to WordPress or Opencart to Magento. Learn more about our solutions for personal blogs, eCommerce websites, web hosting providers, and others by contacting us.
Hacked Website Repair Services
Fixing hacked sites fast is our business. No hidden fees, same-day service!
Quickly get your website cleaned up today and monitored moving forward
When hackers have breached your website, getting your website repaired and cleaned immediately is the top priority. Security issues not only put your business's data at risk, but also potentially your customers' data as well. In addition to critical cybersecurity, getting hacked can take a website completely offline and/or negatively impact your search engine rankings, both of which can lead to sharp declines in website traffic and revenue. Our hacked website repair service will fix your hacked website quickly and then provide ongoing monitoring to prevent future hacks.
Our skilled Tier3 cyber security experts work with you and your team to quickly repair hacked sites, remove blacklisting, and get your website back to functioning properly. We provide support 24 hours a day, 365 days a year. Priority access gives you the fastest response possible.
Summary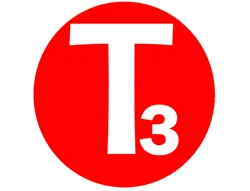 Author Rating





Brand Name
Product Name
Website Security and Protection
Price
Product Availability