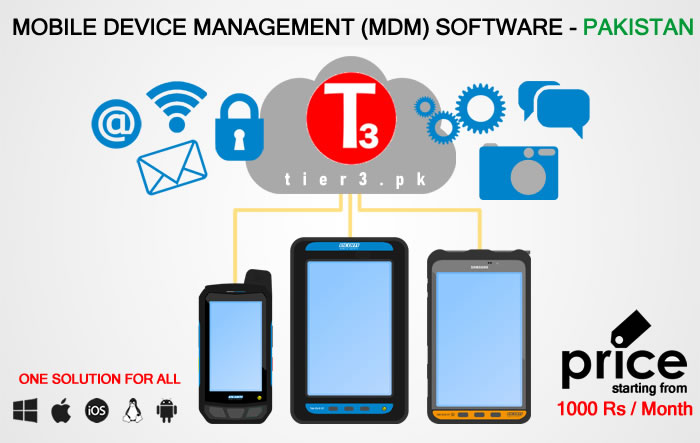 MDM, or Mobile Device Management, involves overseeing mobile devices, mainly with regards to their usage and security. This management strategy involves monitoring key information about each device, deciding which apps can be installed, and having the ability to secure the device remotely if it is lost or taken. Additionally, MDM is capable of tracking the location of mobile devices, both by the user and geographically.
Tier3 Provides a complete mobile device management tool used by IT professionals in Pakistan to deploy and secure corporate mobile devices. It enables businesses in Pakistan to handle mobility concerns by providing a simple, effective way to view and control devices from a single administrative platform. Our MDM ensures a total separation of corporate and personal data on devices, ensuring the security of the data and the privacy of your employees.
All mobile devices that are linked to the MDM server function as clients. The MDM server has the ability to remotely deliver configurations, apps, and policies to every connected device. IT administrators are able to manage all endpoints remotely through the MDM server, which may encompass laptops, tablets, iPods, and smartphones.
When a mobile device is controlled by the MDM server, non-essential applications can be prevented from being used during work hours. This will prevent employees from accessing social media and other applications while they are on the clock. MDM solutions can automate this protection across all devices connected to the MDM server.
Devices connected to the MDM server can be updated, patched, and managed remotely without interrupting the user's experience. Our MDM solutions supports for Android and Apple devices.
By applying custom policies to smartphones and tablets through MDM software, an administrator can regulate both corporate-owned and personally owned devices to comply with the organization's policies. IT departments can use MDM software to monitor, manage, and secure employees' mobile devices that are deployed across multiple mobile service providers and operating systems, as well as enforce policies and maintain the desired level of IT control. Our MDM software can limit the risk of lost data, stop unapproved software installs, and prevent unauthorized access to the mobile devices accessing corporate data and networks in Pakistan.
Mobile Device Management (MDM) Software – Prices
Typically licensing for our MDM Software starts from 1000 Rs / device / month. There are volumetric discounts for enterprises and organisation.
Main Features of MDM Software
Scan device
Scan device location
Lock device
Clear passcode
Wipe device
Clear activation lock
Disenroll device
Android & iOS app management
Mandatory apps
App blacklisting / whitelisting
Install / Uninstall application
Location Tracking/ history / Geofencing
Data sharing by restriction Bluetooth, tethering, NFC and Android Beam.
Change owner
Rename device
Broadcast message
Set friendly name
Switch ownership after enrollment
Power Off device
Restart device
Remote Ring
Enable Personal Hotspot (iOS)
Disable Personal Hotspot (iOS)
Enable Lost Mode
Disable Lost Mode
Import contacts to device
Forced OS updation (iOS)
Set Ringtone (Android)
Delete pre-approved devices
Set new password (Android)
and many more …. For full list of all the available features and options please feel free to contact us.
Mobile Device Management software provides support for
All common or company-issued mobile devices (iOS, androids, windows) and support necessary operating systems and platforms
Bring Your Own Device (BYOD) support by by deploying a "Container".
Android zero-touch enrollment , Apple Configurator enrollment or 10 other enrollment methods.
Seamless integration with active directory, google work space, microsoft office 365, azure etc
Function through/with multiple service providers
Customize, according to company policy and/or requirements.
Integrate with the already existing IT, administrative, and application systems
Enable the remote configuration, locking, wiping, detection, and encryption of devices
Reports on device activity
For more information and ordering contact our sales team.
Summary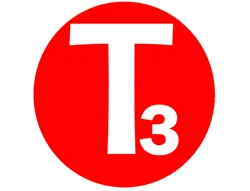 Author Rating





Brand Name
Product Name
Mobile Device Management Software - Pakistan
Price
Product Availability