Tier3 Cyber Security Services Pakistan
Safeguarding Digital Pakistan since 2011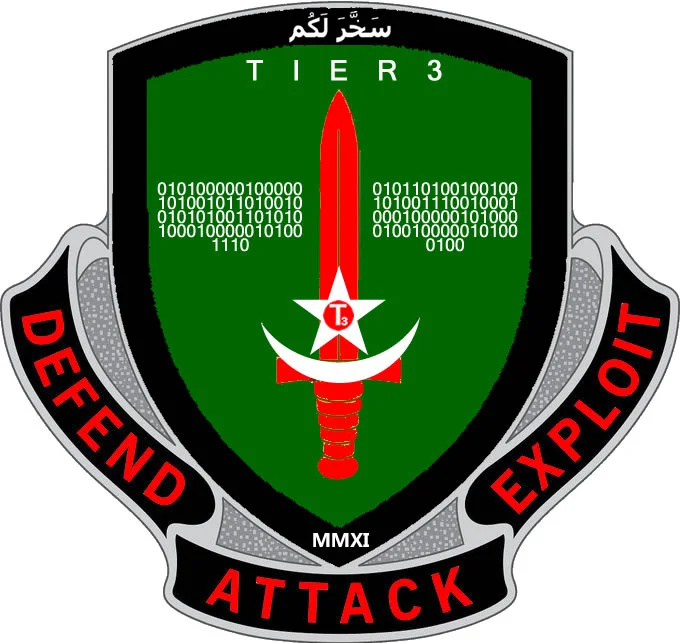 We're a purpose-driven company whose beliefs are the foundation for how we conduct business every day. We hold ourselves to our One Team behaviors which demands that we hold the highest ethical and professional cybersecurity standards, to empower an open and cyber secure workplace, and strive to treat everyone who is touched by our business with dignity and respect.
Our Tier 3 cybersecurity experts in Pakistan challenge the status quo, ask right questions, and find working cybersecurity solutions. We want to break down barriers to technology empowerment. Join us as we change the way the world defines
Digital freedom and Cybersecurity.
.
Our company
Tier3 is the leading Cybersecurity, technology and innovation firm in Pakistan. As the Top cybersecurity company operating in Pakistan we define our success as achieving exceptional results that have a lasting impact securing and safeguarding businesses, communities and individuals operating in Digital Pakistan.
This principle has remained the cornerstone of our ethos since 2011 – and it continues to underpin everything we do.
For more than 12 years, Tier3 Cyber Security Pakistan has pursued a single goal: to empower and protect the Pakistani enterprises, organisations and individuals with continuous cyber security assurances for people, their business systems and the critical information related to these businesses.
Tier3 Cyber Security Services  in Pakistan responds to this need by providing accessible and dynamic cybersecurity services that extend beyond technology to encompass your business processes and even the physical environment to make your business as resilient as possible against the current and future threats and cyber attacks.

We operate nationally from our principal offices in the Islamabad. So wherever the challenge is, we have a Tier 3 cybersecurity analyst ready to help you.We always strive to give you a constant confidence in your cybersecurity posture.
Our Services
Our mission is very clear - provide best and fully tested cybersecure products and solutions to our customers in Pakistan.

Tier3 Cybersecurity offers solutions and services for…

Cyber security Services : To protect and assure your information and reduce your exposure to security risk in a globally connected world. We work to build your cyber defense posture using broad, integrated, and automated Cybersecurity mesh platform incorporating Zero Trust Framework, a cyber defense strategy that independently secures each device with its own perimeter.

Penetration Testing Services : To proactively uncover your weakest links and identify the extent of damage a real malicious attacker could cause your business.

Attack Surface Analysis : To map out what parts of YOUR IT systems need to be reviewed and tested for security vulnerabilities.

Cyber Threat Intelligence: To help your organization aggregate, correlate, and analyze cyber threat data from multiple sources in real time to support defensive cyber security actions. Specially with new trend of and growth in Crime-as-a-Service (CaaS) means that virtually anyone with a little bit of cash and a strong enough desire can perpetrate a cyber attack and profit from it.

Cybersecurity Training in Pakistan: To help Pakistani organizations with an accelerated cyber security training programs that provides their employees or job seekers with advanced technical cybersecurity training, industry-recognized cyber security certifications, and hands-on cyber defense and incident handling skills sought by both local employers and corporates in Pakistan..

Our clients choose us for Cybersecurity services in Pakistan because we challenge convention to find the solutions that really work – in practice, not just on paper. We understand keeping up with the volume and velocity of cyber threats can often feel like an uphill battle, but the good news is that most of tactics used to execute these cyber attacks are familiar to us, which better positions Tier3 cyber security teams to protect your organisation against them.


Our Vision
At Tier3 Cybersecurity we don't just believe in making a difference. We believe in making THE difference.
In an evolving digital world, protecting your information and the infrastructure and applications that support it is becoming increasingly challenging. Hackers are becoming more sophisticated while technologies such as mobile devices, cloud virtualisation and collaborative tools create vulnerabilities and can leave businesses exposed to cyber attacks.

Before the COVID-19 pandemic, cybersecurity strategy was primarily focused on securing the network perimeters. But COVID-19 blurred the borders around businesses' critical applications and data. Now network perimeter have been extended to employees' homes, and accessibility needs from anywhere have accelerated the migration to cloud and adoption of other digital technologies.

A staggering number of organisations – large and small – have neither the knowledge nor the resources to ensure that their systems, information, processes and people are protected in the face of this ever changing digital environment.
Our cybersecurity experts can help you Assess, Analyse, Reduce & Manage your Cybersecurity Risks. We specialize in managed detection and response. With Tier3 you are in safe hands !
Monitored End Points
---
Websites and Endpoint monitored across Pakistan
Cyber Alerts
---
Cyber Alerts Issued by Tier3
Reports
---
Reports and Cyber Threat advisories
Years Experience
---
Safeguarding Digital Pakistan