Just as drone technology is advancing, the technology designed to disrupt or shoot down drones i.e anti-drone countermeasures and anti-drone jammers is also making progress, especially in relation to tackling drones that are designed for military purposes or cause other security and privacy issues.
The last year has seen a growing number of security breaches by unidentified drones and the potential for drones related terrorism and the use of drones for illicit activities (the latter includes the use of drones for border trespassing, smuggling, and spying) around the world. Drones are also increasingly being used for military operations.
Perhaps the most well-publicized case of unidentified drones were the sightings that led to a suspension of flights at the U.K. airport Gatwick. Between 19 and 21 December 2018, hundreds of flights were cancelled at Gatwick Airport, following 67 reports of drone sightings close to the runway.
These incidents make the case of anti-drone technology. An example is the DroneGun, developed by Australian company DroneShield. This is a bazooka-style creation which functions by jamming the signal between drone and drone pilot, thereby grounding unwanted aerial vehicles
A second example is called ATHENA (an acronym for Advanced Test High Energy Asset). This is a 30-kilowatt laser weapon being tested by the U.S. Army Space and Missile Defense Command.
Based on current market needs and trends analysts at Tier3 (Pakistan) R&D are working to develop a multilayered drone detection and disruption system that protects people, organisations and critical infrastructures from intrusion from drones.
OUR AIM IS TO DESIGN AND DEVELOP A "DRONE" DETECTION AND DISRUPTION SYSTEM IN PAKISTAN THAT USES HIGHLY SPECIALIZED TECHNOLOGY FOR HIGH LEVELS OF PRECISION AND SENSITIVITY .
For More information about these and other anti-drone countermeasures please contact us.
.
Summary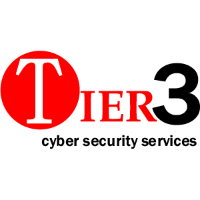 Service Type
Anti- Drone Technology
Provider Name
Tier3,
Area
Pakistan
Description
Anti-Drone Tech