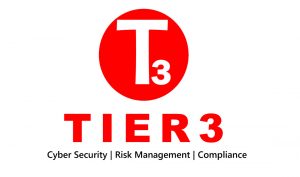 Tier 3 cyber security analysts are actively defending against cyber attacks knowing it is the only way to get ahead of cyber criminals and gain the trust of your customers.
Cyber security is more than a technology issue and it cannot remain in the IT domain. It also cannot be the responsibility of any one member of the board – it affects every level of a business and every part of the C-Suite in different, often subtle and not easily recognized, ways.
Cyber security is about managing risk, but it is equally about enabling organizations to take advantage of opportunities in today's digital world, in a safe way, and maintain the trust of their customers'.
At Tier3 Cybersecurity is our business and we understand that your business or personal privacy and  security is not a matter of some tips and experts opinion. You take it seriously, we take it seriously.
Our unique research and threat intelligence, combined with our technical expertise, means we can help you build resilient operations and reduce cyber risk faced by your organisation. Our niche cyber security services in Pakistan provide the clarity your business needs to confidently adapt to new challenges and opportunities in ever changing digital world.
We believe that Together, we can build a Secure Digital Society in Pakistan.
Our Tier 3 cybersecurity experts are always there to provide consultation and best solution to your most private cyber security problems. We understand that cyber security is the practice of protecting systems, networks, and programs from digital attacks. These cyber attacks are usually aimed at assessing, changing, or destroying sensitive information; extorting money from users; or interrupting normal business processes.
Tier3 Cyber security analysts as consultants, partner with your company and provide the following services: Penetration testing, Attack surface analysis, vulnerability management, cyber security risk management, Cyber security Policy Development, Cybersecurity Threat Intelligence  and Cybersecurity Training programs.
Tier3 thorough Attack surface analysis applies a proactive risk-based approach which develops your organisation's capabilities to predict and mitigate cyber attacks before they occur. In essence, our attack surface analysis answers four fundamental questions faced by every IT Admin : what, where, when, and how of a cyberattack can occur ?
Cyber defence and detection
Pakistani organisations face many challenges when building cyber defence and detection capability. As cyber threats become more sophisticated, your business or company needs cyber security partners that not only protect your business today, but provide a resilient foundation for your longer term digital transformation. Our cyber defence and detection team provides innovative, data-led security, giving you enhanced protection and visibility into potential attacks.
Cyber incident response and recovery
Any business can fall victim to a cyber incident or crisis. The organisations who respond and recover most quickly and successfully are those that have prepared in advance and have the expertise and structure to guide them through such exceptional circumstances. We at Tier3 provide both practical advice and operational hands-on expertise to prepare for and respond to a cyber incident, helping to ensure business continuity while any recovery efforts take place.
Cyber security risk management
To adapt and grow in a challenging environment, you need a transparent view of cyber risks that gives clarity on the decisions that matter. We can help you reduce cyber risk and build resilient operations by assessing your cyber security maturity and building a principles-based framework for governing cyber risk, while our data-driven approach to risk reporting ensures you continue to get actionable insights that support your business objectives.
For more Information about our services or talk to subject matter expert please contact us.