External Network Penetration Test
Tier3's External Network Penetration Test will take place from our location in Pakistan and will be delivered by skilled consultants. The service is designed to critically assess the external network surface against security best practice.
Tier3 uses a blend of methodologies taken from industry best practice standards such as  the Open Source Security Testing Methodology Manual (OSSTMM), the Open Web Application Security Project (OWASP) and the Council of Registered Ethical Security Testers (CREST).
This approach emulates attackers' techniques using many of the same readily available tools.
Scoping – Before a test, Tier3 will discuss the requirements for your network/infrastructure assessment to define the scope of the test.
Reconnaissance – Tier3 will enumerate your network assets and perform an Attack Surface Analysis to identify any holes in your systems where malicious actors could break in.
Assessment – Using the information identified in the reconnaissance phase, we test the identified hosts for potential vulnerabilities.
Reporting – The results will be thoroughly analysed by an Tier3 Penetration testers. A full report will be prepared that sets out the scope of the test and the methodology used, along with the risks identified. This will provide your organisation with the ability to produce an accurate threat and risk assessment.
Re-test – Tier3 can provide access to our testers and the raw test data to support and expedite remediation. We can also retest your systems so that you can be sure all the issues have been successfully resolved.
An external network penetration test assesses your network for vulnerabilities and security issues in servers, hosts, devices and network services. External penetration testing will:
Identify and assess all Internet-facing assets a hacker could use as potential entry points into your network.
Evaluate the effectiveness of your firewalls and other intrusion-prevention systems.
Establish whether an unauthorised user with the same level of access as your customers and suppliers can access your systems via the external networks.
Clients will receive information about the identified vulnerabilities in a format that allows them to assess their relative business risk and its remediation cost. This information can be used to resolve the vulnerabilities in line with the best network security standards.
Tier3 provides consultation and resources to build a Zero Trust Network.
Zero Trust Architecture is an information security framework which states that organizations should not trust any entity inside or outside of their perimeter at any time. It provides the visibility and IT controls needed to secure, manage and monitor every device, user, app and network being used to access business data.
The service provides the client with a report that is comprehensive, clear and concise. The report is designed to provide information for a diverse audience of readers. The report delivers;
Executive Summary – The opening section of the report provides, in plain English an executive summary overview of the entire assessment including recommendations to improve the security posture of the in scope environment.
Graphical Summary – Key findings are ranked, split into three impact categories and positioned in a graphical table according to the relative risk or likelihood of exploit.
Security Evaluation by Category – The evaluation ratings compare information gathered during the course of the engagement to "best in class" criteria for security standards. An evaluation of "Excellent", "Satisfactory", "Fair" or "Improvement Required" is provided. Each category includes a best practice statement, evaluation result and recommendation to achieve best practice.
Vulnerability Analysis – The vulnerability analysis section provides a detailed description of each discovered flaw including any necessary technical information and corrective recommendations.
Exploitation Probability – Each listed vulnerability is assigned a "Probability" rating based upon how likely the vulnerability is to be exploited.
• Test delivered under industry best practice methodologies by qualified consultants

 • Determines the security level of your externally facing infrastructure

 • Provides clear instruction on how to further secure your externally facing infrastructure


Find out about complete range of Penetration Testing Services in Pakistan as provided by Tier3. 
Summary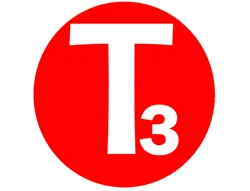 Author Rating





Brand Name
Product Name
External Network Penetration Test
Price
Product Availability