USB security key
Protect your digital world. Secure your digital identity.

Stop Hackers from hacking your Social Media, Financial, online banking and other work accounts.
FIDO2 / WebAuthn, U2F, Smart card, OpenPGP, OTP Certified
Stop account takeovers, go passwordless and modernize your multifactor authentication. Get the world's leading USB security key for superior security, user experience and MFA (Multi factor authorization)
Tier3 provides the best and cheapest YubiKey price in Pakistan

The industry's #1 USB security key, enabling strong two-factor, multi-factor and passwordless authentication.
YubiKey 5 Series – FIDO Certified USB Security Keys
Multi-protocol USB security keys, providing strong two-factor, multi-factor and passwordless authentication, and seamless touch-to-sign. Supports FIDO2/WebAuthn, FIDO U2F, one-time password (OTP), OpenPGP and smart card, choice of form factors for desktop or laptop and Mobile devices.
For complete lists of programs/apps and websites that are compatible please visit Yubico official website here.
Stops account takeovers
MFA/ 2fa Security for E-com platforms like magento etc
Multi-protocol support; FIDO2/WebAuthn, U2F, Smart card, OpenPGP, OTP
USB-A, USB-C, NFC
Single key pricing starts at 13,500 Rs Pkr
YubiKey 5Ci with USB-C and Lightning connector for iOS devices
Supported by the Yubi Platform
Works with Facebook Protect

Yubikey securing Online Bank Accounts
USB security key – Yubikey 5 plugs into your computer's USB port and functions as an extra layer of security that's used in Online Banking to increase limits for certain transfer types.Yubikey 5 is FIDO-2 certified and works flawlessly with all banks supporting the USB security key authorisation. Once your USB security key is set up, it serves as an extra layer of security for adding transfer recipients to your account and for extra security at sign-in.

Some leading banks, such as Bank of America and Wells Fargo, have already adopted FIDO standards for online banking and services.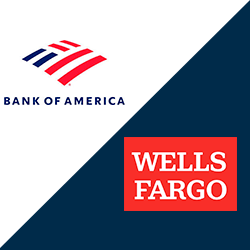 Yubikey securing Cryptocurrency Accounts
YubiKeys make securing cryptocurrency exchanges, accounts, and high-value transactions safe and easy. The YubiKey is the strongest way to protect your customers' logins, trades, and transfers at the exchange level, increasing user trust and accelerating cryptocurrency adoption.

Other Popular Apps that work with yubikey.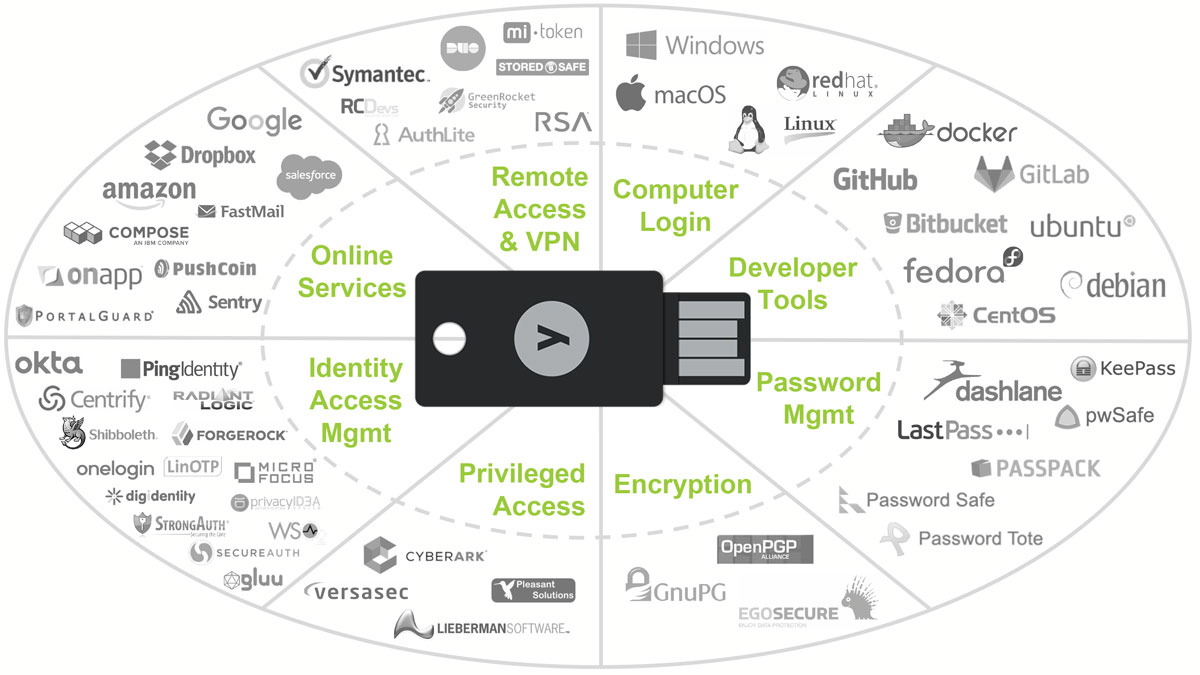 To Place order visit our Daraz e-store or contact us.
Summary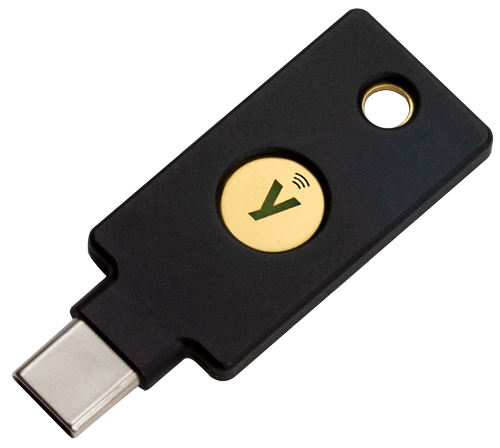 Author Rating





Brand Name
Product Name
YubiKey 5C NFC - USB security key
Price
Product Availability