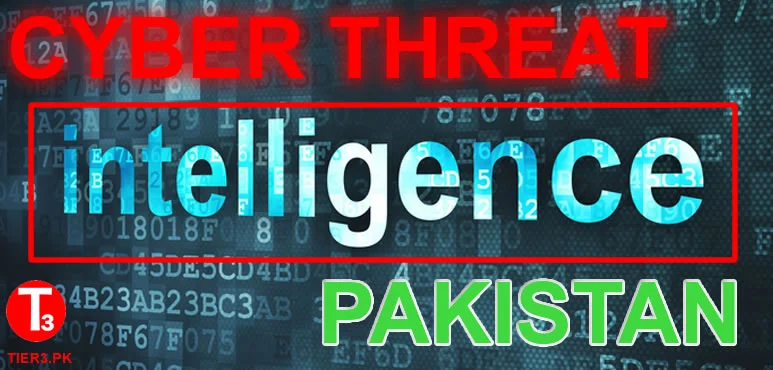 Utilize an Analytics-Based Methodology to Identify and Monitor Emerging Cyber Threats
Tier3 – Cyber Threat Intelligence Platform can help your organization aggregate, correlate, and analyze cyber threat data from multiple sources in real time to support defensive cyber security actions. The cyber threat landscape is always changing. The Tier3 Cyber Threat Research and Intelligence Unit is dedicated to identifying the Latest cyber threats faced by organisations and businesses in Pakistan , ensuring your SOC team is on high alert to catch what's lurking in the shadows. Understand where potential cyber attackers are active, which tools they use, and what they are planning.
A Threat Intelligence Platform can be deployed on cloud or on-premise system to facilitate management of real time threat data from a range of existing security tools such as a SIEM, firewall, API, endpoint management software or Intrusion Prevention System. It helps to convert raw data into context-based, enriched, actionable Intelligence for proactive cyber defense.
The primary purpose of CTI (Cyber Threat Intelligence) platform is to help organizations understand the risks and protect against a variety of threat types most likely to affect their IT environments. Our cyber threat data feeds can enhance your existing security controls and improve forensic capabilities with our up-to-the-minute and immediately actionable cyber threat data. There is a special focus on cyber threats specifically targeting financial institutions and malware tools developed or sold by cybercriminals in deep net forums and black markets to attack banks, payment processing companies, ATMs and POS systems.
Our threat intelligence platform delivers exclusive, proactive access to Tier3s most recent investigations and insights, revealing the methods, tactics and tools used by APT actors around the world. Our Tier 3 cybersecurity experts can perform the attack surface analysis of your ICT system to piece together a comprehensive picture of your current attack status, identifying weak-spots ripe for exploitation and revealing evidence of past, present or planned attacks.
| | |
| --- | --- |
| 👍Best for: | Corporates, Organisations, Banks, Govt |
| ₨ Prices: | 50,000 Rs/Month (depending on feeds etc) |
| ✅ Formats: | CAPEC, CybOX, MAEC, VERIS |
| ✓ Enhancements: | Multiple IOCs, SOC, Honeypots and Malware Analysis |
| ✍️ Improves: | Reduce noise with tier-1 support |
| 🔥 Feeds: | Cyber Intelligence Unit, Industry groups, Clearnet, Darkweb |
| 🌐 Frameworks: | CIF, MANTIS, OTX, OpenTPX, Kaspersky |
| 💡 Availability: | Pakistan (All cities) |
| ⌛ Time: | 24/7 – 365 |
Cyber Threat Intelligence Platform – Pakistan
Cyber Threat Intelligence Platforms Features & Capabilities
Cyber Threat feeds (CTF) from a variety of different sources including but not limited to industry groups / Clearnet / Darkweb
Internal Filtering mechanism to reduce Noise and False Positives.
Data triage
Alerts and reports about specific types of threats and threat actors – Filtering
Reduce noise with tier-1 support that only alerts you of real threats, and you can drill down for more details
Analysis and sharing of threat intelligence (Locale Pakistan)
Enter, manage, and share your own cyber threat indicators to have better control of your data and build your own cyber threat intelligence repository.
Honeypots and Malware Analysis
Normalization and scoring of risk data
24/7 CERT Team and SOC Support In Pakistan
Cyber Threat Data Feed Formats
Standardized formats for sharing Threat Intelligence (mostly IOCs).
Common Attack Pattern Enumeration and Classification (CAPEC)
Cyber Observable eXpression (CybOX)
Malware Attribute Enumeration and Characterization (MAEC)
Vocabulary for Event Recording and Incident Sharing (VERIS)
CTI Frameworks and Platforms
Following Frameworks, platforms and services are used for collecting, analyzing, creating and sharing Threat Intelligence.
Collective Intelligence Framework (CIF)
Model-based Analysis of Threat Intelligence Sources (MANTIS) Cyber Threat Intelligence Management Framework
AlienVault Open Threat Exchange (OTX)
Open Threat Partner eXchange (OpenTPX)
Kaspersky Lab's Threat Intelligence Portal (For enterprise only)
On-demand access to cyber security experts
Tier3 Ask our Analyst service lets you request additional information about threats you're facing or interested in. This service enhances your existing expertise with our unique knowledge and resources, including services and reports from our inhouse cyber intelligence unit and Tier3's powerful cyber threat intelligence platform. We use our research capabilities to your specific needs thus enabling you to build resilient defenses against cyber threats targeting your organization.
Your Own Security Operations Center (SOC)

We understand that it's hard, and expensive, to build out a cyber security team, let alone a fully staffed, 24/7 in-house SOC. We'll jump in when it comes to keeping your business secure. As your partner in cybersecurity, the Tier3 SOC works behind the scenes to make sure your cybersecurity offerings never skip a beat. We'll keep you informed of everything we see so you can use this information to build a secure IT infrastructure for your business. We'll do all the work; you get all the glory.

You take care of your business; we'll take care of the cyber threats 24/7/365

Keeping pace with the daily grind of monitoring IT environments for attacks-in-motion can burnout the best of staff. As the alerts build and response is stretched thin, the protection your IT systems rely upon becomes vulnerable to failure—and the standing of your business reputation at risk. The Tier3 SOC is here to help! Working as an extension of your existing IT team, our certified security analysts, cutting-edge cyber threat intelligence, and latest solutions will manage all your security monitoring, 24/7. Your systems will be more secure and your business more free to scale and grow.
The Tier3 SOC team includes certified security techs, including security analysts, incident response analysts, security researchers, and threat hunters. Do you already have a few security techs on staff? Our cyber intelligence unit along with our SOC team will take care of alerting and triaging and consult your team when there are issues they need to handle.Let us share more!
Pricing Information
Threat intelligence can be considered as "the art of taking the adversary by surprise." Anticipating, mitigating, and preventing surprises in the form of cyberattacks is the primary mission of a practical threat intelligence program. Cyber Threat intelligence platform is a subscription to multiple Cyber Threat data feeds, with tiered pricing based on number of users. Subscription Fees may vary in depending on the number of feeds and related services.
Please Note : Cyber Threat Intelligence platform subscription will only be provided after due diligence and these services are not available for General Public at this time.
Summary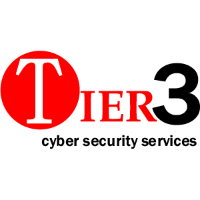 Author Rating





Brand Name
Product Name
Cyber Threat Intelligence Platform
Price
Product Availability