According to new Tax Laws all tier-1 retailers are required to integrate all their POSs with FBR's computerized system in Pakistan. It is also mandatory for all restaurants to integrate their POSs. These FBR Invoicing system Integrated POS systems used by these retailers should be able to handle sales, returns and exchanges.

FBR Invoicing system Integrated POS System software should make the necessary adjustment to sales revenue and the same is also reflected in sales reported to FBR. In case such returns and exchanges are not properly reflected, the retailer can make use of debit / credit notes and record the same in Annex-I of the monthly sales tax return.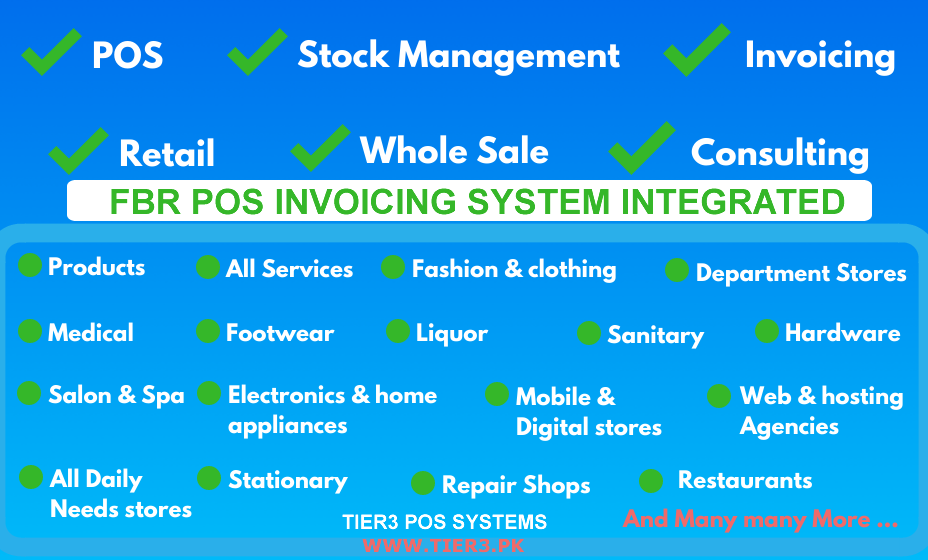 TIER3 POS Systems
To facilitate these retailers in Pakistan with integration and installation of such POS systems Tier3 Cyber Security Services has launched its own Tier3 POS System. A specialised advance Inventory management and POS system developed specially for retailers in Pakistan keeping in focus the cyber security and integrity of data and processes involved.
A Web-based Point of Sale (POS) application that provides for managing stock and tracking sales. It can print receipts, quotes and invoices.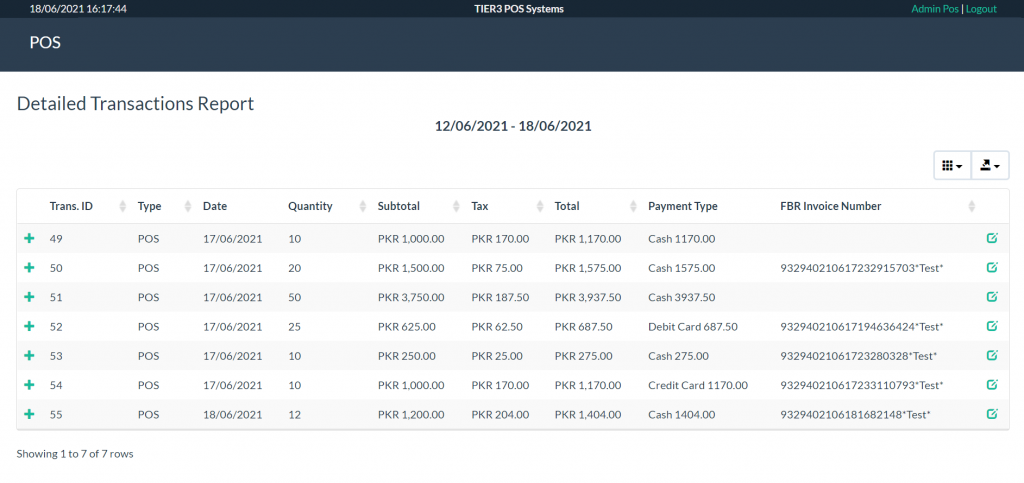 Minimum Server Requirements
PHP version 7.2+ (openssl, curl, gd, intl and bcmath)
MySQL 5.5+ or MariaDB 10.1+
Apache 2+, lighttpd or nginx
WAMP Server Install Possible for Windows
Supported Technologies : Web / Android APP
Supported Architect : Local / Cloud POS
Supported Business Models: Restaurants (Complete support for Tables/ Staff) , Saloons , SuperMarkets , Service centers, Pharmacy, Electronic /Mobile Shops and many more
Supported Backups: Local ,S3, AWS etc
Supported Notifications /Alerts : SMS, EMAIL, WHATSAPP
Upgrade Your Existing POS System – FBR Invoicing Integration
One of the key advantages of FBR integration with the POS system is that it will help Pakistani retailers upload sale invoices automatically to the FBR servers, and this will reduce the expenditure cost of taxation services by automatic preparation of the STR for local Tier-1 retailers.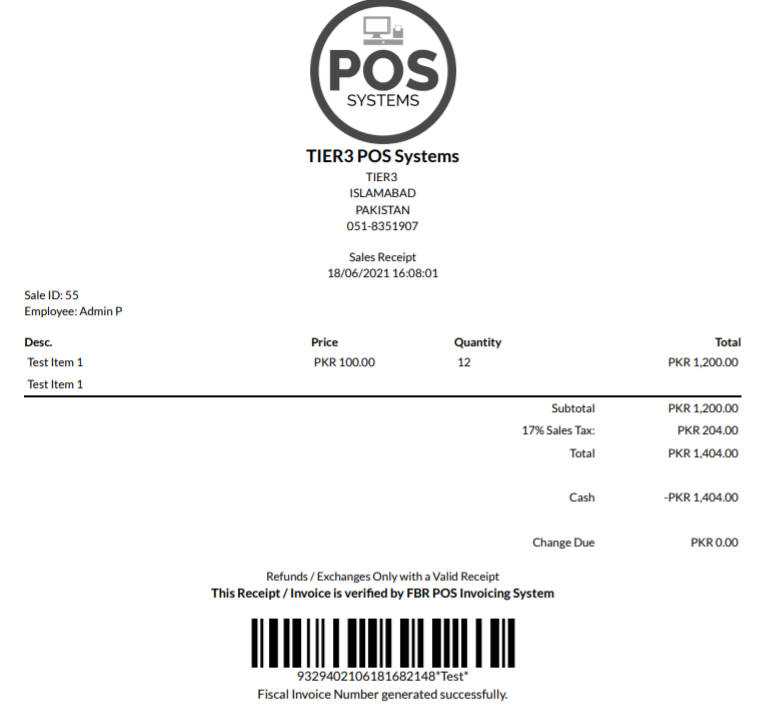 As per recent amendment made by the tax-collecting agency in the Sales TAX Rules 2006, it is now mandatory for the Tier-1 retailers to have FBR POS integration software. Tier3 also offers its valuable clients in Pakistan an easy FBR POS Integration Service to those customers who wish to continue using their existing POS system based on customer convenience and hardware constraints.
Our technical team is always ready to help you. Feel free to contact us with your queries.
Summary

Author Rating





Brand Name
Product Name
FBR Invoicing system Integrated POS System
Price
Product Availability