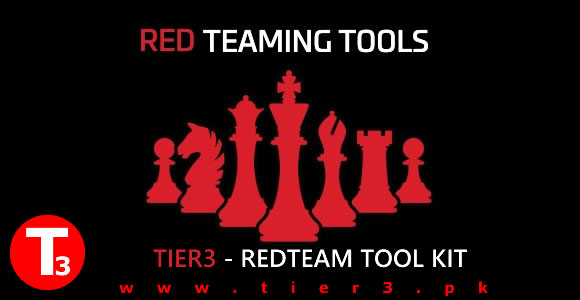 The Red Team uncovers and identifies offensive security risks. They find malicious attacks and security vulnerabilities in the system before others find them. Red teams are offensive cyber security professionals (Hackers) who are experts in attacking systems and breaking into network and system defenses. Blue teams are defensive cybersecurity professionals responsible for maintaining internal network defenses against all outside or inside cyber attacks and threats.Red teams often consist of independent ethical hackers who evaluate system security in an objective manner.
Red teams simulate attacks against blue teams to test the effectiveness of the network's security. These red and blue team exercises provide a holistic security solution ensuring strong defenses while keeping in view evolving cyberthreats.
They 're security experts first, but also an enthusiastic group of thinkers and innovators with a global outlook. To promote cybersecurity culture and training Tier3 provides enthusiastic individuals with resources and penetration testing tools to enhance their experience.
How Does A Red Team Work?
Red teams spend more time planning an attack then they do performing attacks. In fact, red teams deploy a number of methods to gain access to a network.Social engineering attacks, for example, rely on reconnaissance and research to deliver targeted spear phishing campaigns. Likewise, prior to performing a penetration test, packet sniffers and protocol analyzers are used to scan the network and gather as much information about the system as possible.
Typical information gathered during Reconnaissance phase includes:
Uncovering operating systems in use (Windows, macOS, or Linux).
Identifying the make and model of networking equipment (servers, firewalls, switches, routers, access points, computers, etc.).
Traversing the networks.
Learning what ports are open/closed on a firewall to allow/block specific traffic.
Creating a map of the network to determine what hosts are running what services along with where traffic is being sent.
Once the red team has a more complete idea of the system they develop a plan of action designed to target vulnerabilities specific to the information they gathered above.
Redteam Modus Operandi :
Penetration testing, also known as ethical hacking, is where the tester tries to gain access to a system, often using software tools. For example, 'John the Ripper' is a password-cracking program. It can detect what type of encryption is used, and try to bypass it.
Social engineering is where the Red Team attempts to persuade or trick members of staff into disclosing their credentials or allowing access to a restricted area.
Phishing entails sending apparently-authentic emails that entice staff members to take certain actions, such as logging into the hacker's website and entering credentials.
Intercepting communication software tools such as packet sniffers and protocol analyzers can be used to map a network, or read messages sent in clear text. The purpose of these tools is to gain information on the system. For example, if an attacker knows a server is running on a Microsoft operating system then they would focus their attacks to exploit Microsoft vulnerabilities.
Red Team Toolkit in Pakistan
Red Team Toolkit is an offensive security platform and penetration testing tooling suite used and recommended by Tier3 penetration testers. These best red team tools can be used by professionals pentesters or those who want to get more experience through cybersecurity training. It optimizes the red teaming operations and penetration tests. This collection of offensive security softwares or red team toolkit enables Penetration Testers and professional hackers in Pakistan to perform advanced network operations, collaborate on target exploitation, and better simulate sophisticated adversaries. Our Red Team Toolkit drives stealthy cyber security operations through all phases of an attack, including reconnaissance, initial access, privilege escalation, persistence, and impact. It includes more than 50 regularly updated tools and source code review tools. Each tool has a specific purpose to facilitate stealthy operations and adversary emulation.
Minimum System Requirement :
CPU: Intel/AMD DUAL CORE/Quad CORE
Memory: 4/6 GB DDR3/DDR4
Hard disk space: 90 GB
Recommended System Requirement :
CPU: Intel/AMD Quad CORE
Memory: 8/16/32 GB
Hard disk space: 240 GB
Internet Connection : Yes (Required) – 10/100 Mbps
Some of the Red teaming tools available in this tool kit are as follow – tools and their versions may change over time , please contact our sales team about any specific software, tool and its version.
At Tier3 our offensive security experts can provide miscellaneous necessary services related to crypts, payloads, delivery, deployment and maintenance of C2 infrastructures for offensive operations.
* Please note that certain offensive security softwares will only be provided after due diligence/security checks and verification.
Shellter Pro
Cobalt Strike with artifacts.
Core Impact
Brute Ratel
Metasploit Pro (Linux/Windows)
Nexpose
Exploit Pack Pro
Immunity SILICA
CANVAS (Agora + D2 + Scada Packs)
Fuzzers (beSTORM, Defensics etc)
Forensics Tools (Cellebrite, Oxygen, Xkey etc)
ExploitPack
FORTRA Products
Maltego
Acunetix
Nessus
Netsparker
Checkmarx
HCL
Maltego Pro
File Seek Enterprise
HP Foritify Static Code Analyzer
Checkmarx
ReadyAPI (web services scan)
HP web inspector
IBM Appscan
Rapid7 AppSpider
xray Web Vulnerability Scan
Nipper Studio
Elcomsoft Wireless Security Auditor
Gather Proxy
Binaryninja
L0phtCrack
OpenBullet
and many more …!
Beside above mentioned offensive security softwares there is a whole arsenal of our own custom written penetration testing tools, scripts, exploits (0 day /n-day) and miscellaneous softwares which are available to our valuable customers in Pakistan. For more information about our offensive security products or find out about the Forensics toolkit please contact our sales team.
Summary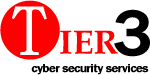 Author Rating





Brand Name
Product Name
Red Team Toolkit | Penetration Testing Softwares in Pakistan
Price
Product Availability