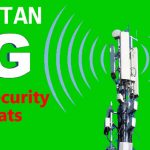 Cyber Security Threats to 5G Infrastructure
September 24, 2023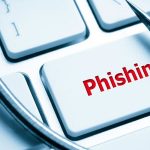 STOPPING THE PHISHING ATTACK – SMALL AND MEDIUM SIZED BUSINESSES (SMBs) OR ORGANIZATIONS
October 20, 2023
For the very first time, the International Committee of the Red Cross (ICRC) has released a set of guidelines outlining rules of engagement for civilian hackers participating in conflict scenarios. Comprising eight pivotal articles, based on International Humanitarian Law, these guidelines serve as a vital framework governing the behavior of cyber operatives.
These rules are crafted with the objective of safeguarding both civilians and critical infrastructure during times of conflict, have been dispatched to several hacking collectives currently involved in the cyber confrontation around the world. They encompass prohibitions on targeting hospitals, employing hacking tools that can propagate uncontrollably, and instigating threats that create fear and distress among civilians.
The ICRC's aspiration is to reduce needless suffering and damage within the virtual realm while simultaneously cultivating a culture of respect and responsibility among hackers, a notion that aligns with the evolving dynamics of cyber warfare. It is worth noting that while these guidelines are not legally binding, they are intended to serve as a moral compass and a basis for constructive dialogue among hacking communities.
Tier3 Pakistan believes and pledge our commitment to abiding these ICRC's guidelines, which underscore the importance of ethical and responsible behavior in cyberspace, have the potential to instigate a transformation within the hacking community, pushing them towards more principled conduct. Although these guidelines lack legal enforceability, they establish a moral benchmark that certain hacking groups may opt to adhere to.