HRMIS Development- Human Resource Management System
March 15, 2017
Email Marketing Software – Developed for Pakistan Supports Urdu Language
March 15, 2017
LMS is a learning management system, created by Tier3 Development Team for our corporate clients and educational institutes in Pakistan.
School Management System in Pakistan – School Software
If you are looking for a School management system in Pakistan or school software please follow the link. Our secure and reliable school software is necessary for any educational institution looking to improve its administrative processes while maintaining the confidentiality and integrity of its data. It helps in managing student information, fees, attendance, grades, schedules, and other academic and administrative information, leading to more efficient and effective management of your educational institution.
This LMS is One Institute OR Multi institute management system. It's very suitable for university, polytechnic, school & any institute management system.
To Book Demo or Find out more about our
Online Learning Management System (LMS)
please
contact us
Super admin can maintain all sub institutes. You can find many great features these are.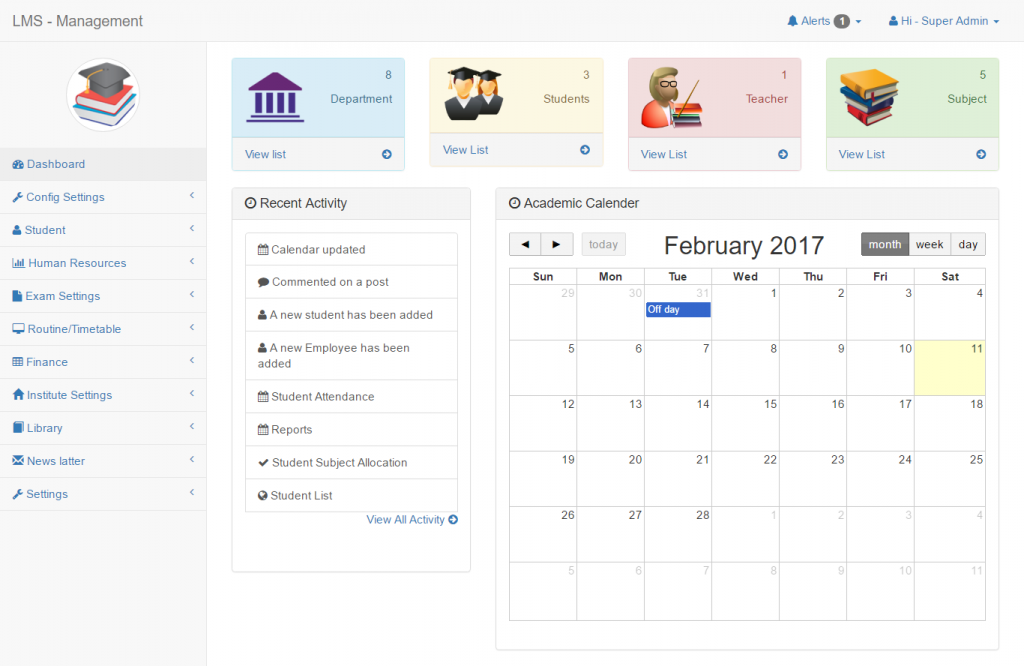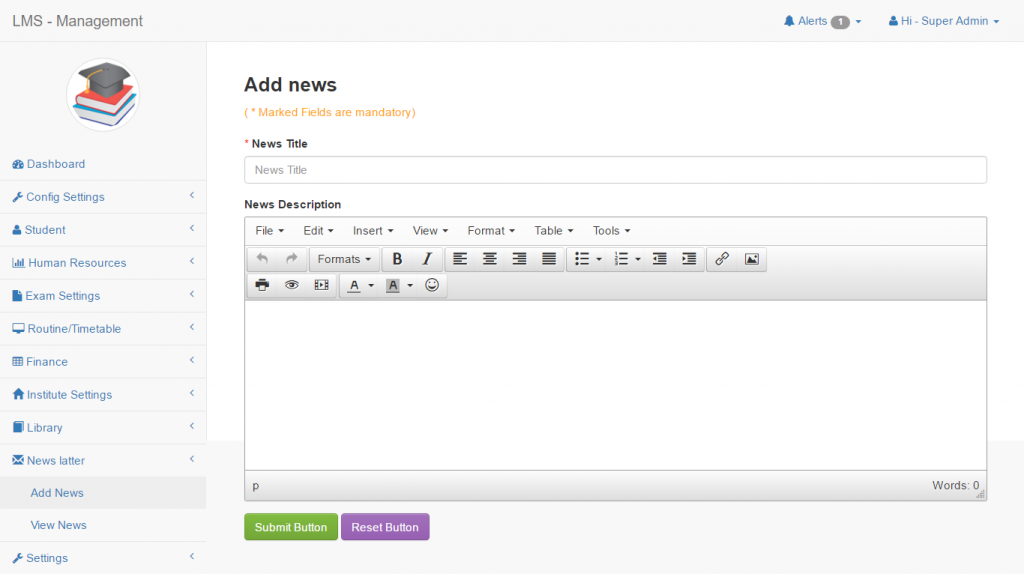 Features of LMS
Secure registration and login
Login with email
Multiple login system
Authentication Throttling (lock user account after few incorrect login attempts)
Interactive Dashboard
Powerful admin panel
Unlimited number of Institute Create
Manage permissions from super admin interface
Assign permission to New Institute
Easily check if institute has permission to perform some action
Full institute configure system
Students module
Students registration system
Students Id card generate system
Students Id Registration card generate system
Students Id admit card generate system
Student Id exam card generate system
Students guardian registration interface
Students Attendance interface
Human Resource module
Employee registration according to category.
Employee Attendance interface
Employee Payroll sittings
Employee Payroll interface
Attendance Reporting interface
Exam module
Exam routine interface.
Result addition
Result list
Routine/timetable module ,Routine configure interface ,Academic Calendar interface
Fees module ,Fees interface, Fees approval system
Inventory Interface
Product distribution system
Product Report Interface
Library module
Book category interface
Book stock interface
Book issue interface
Newsletter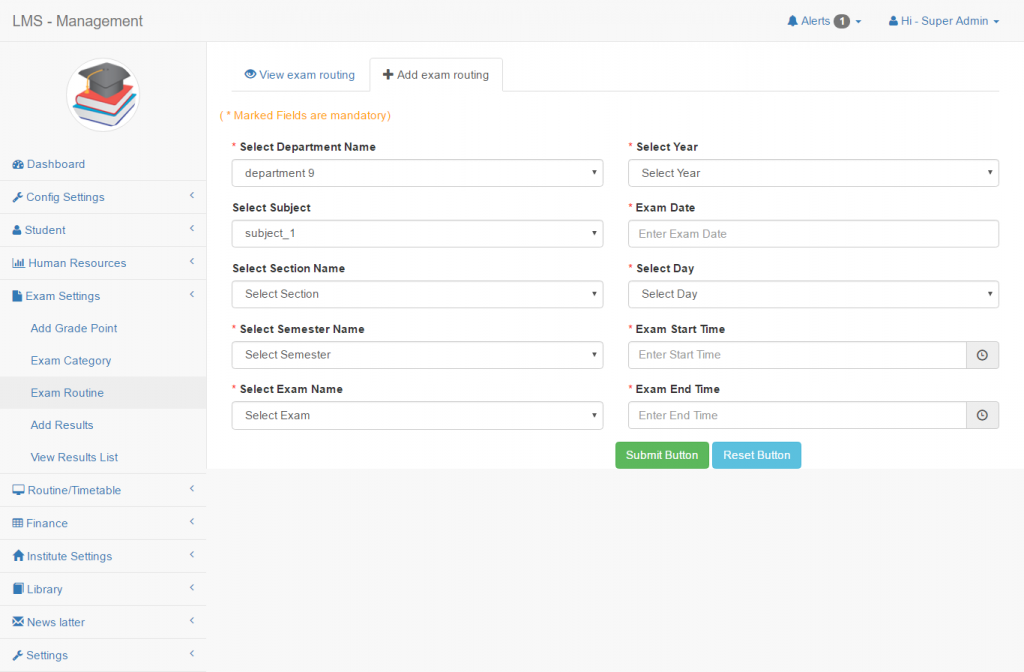 LMS can be customized as per clients need. For more information please contact Tier3
Summary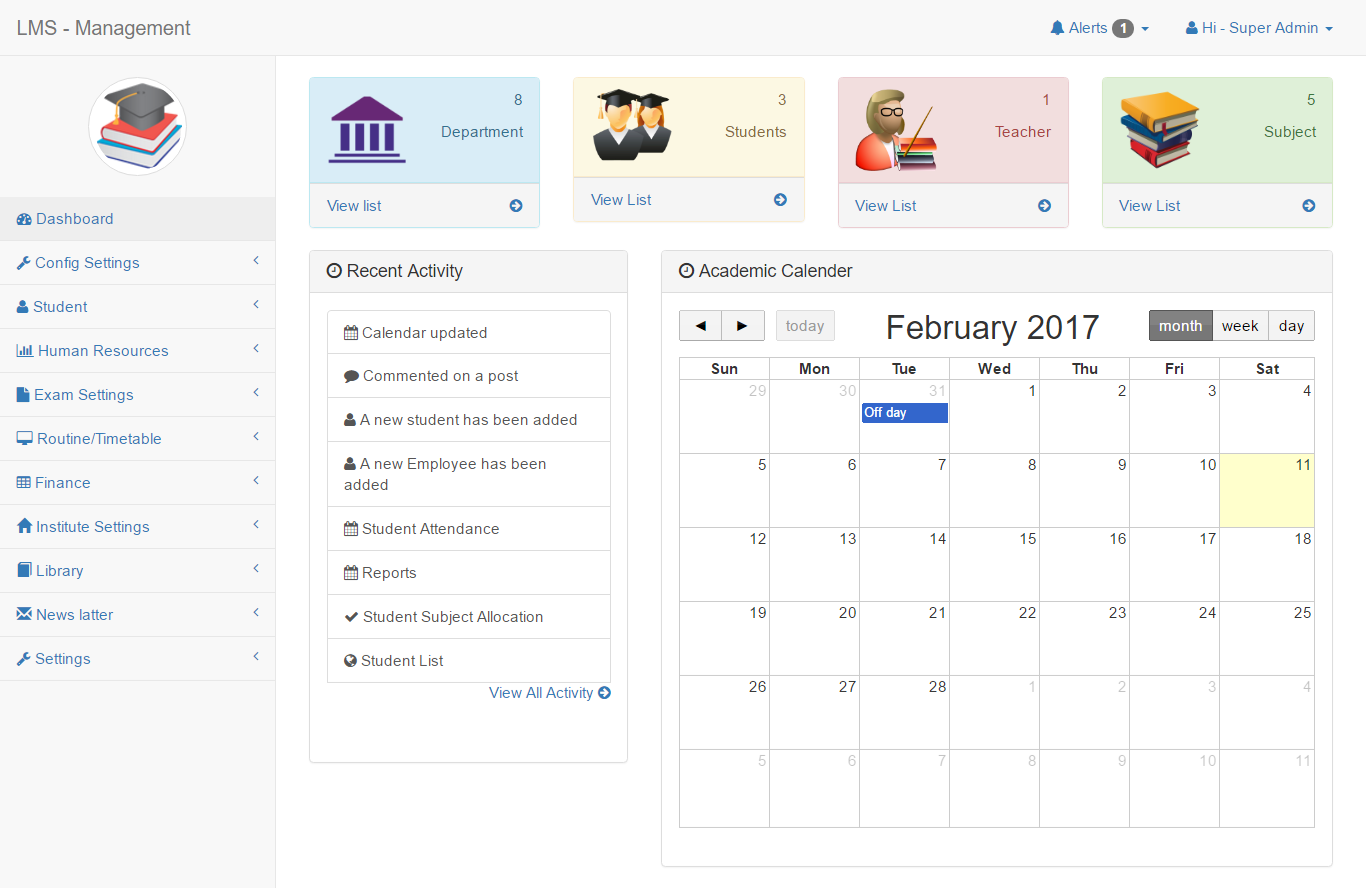 Author Rating





Brand Name
Product Name
Learning Management System (LMS)
Price
Product Availability