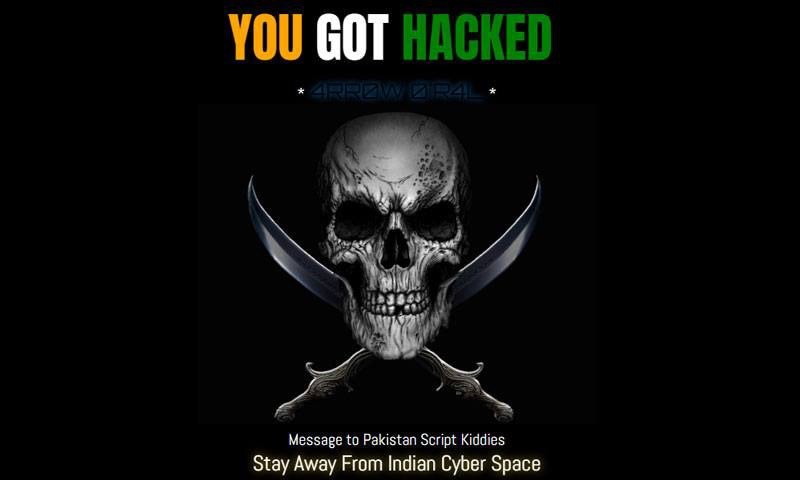 The official website of media cell of Bilawal House, the PPP headquarters in Karachi, was defaced on Wednesday, allegedly by Indian hackers.The site www.mcbh.org.pk was hacked by a group calling itself 'Arrow Oral' (written as 4RROW O'R4L), with the phrase 'you got hacked' written in bold letters in colours of the Indian flag above a skull.
The hackers appeared to be warning Pakistani programmers to "stay away from Indian cyber space".A tweet by PPP's official Twitter page quoted Bilawal House media cell in-charge Surendar Valasai as saying: "PPP websites are being targeted by Indian hackers".
He alleged that the site was hacked due to PPP leaders' "clear stand [for the cause] of Kashmir".Valasai had said on Wednesday that the media cell's technical team would restore the site soon. The site remained defaced all through Wednesday night and Thursday before going under maintenance late at night.
A team of Indian hackers had defaced the official website of PPP in 2014, after its chairman Bilawal Bhutto-Zardari made statements voicing support for India-held Kashmir's freedom.Cross-border hacking attacks have been sporadic yet common since at least 1998.