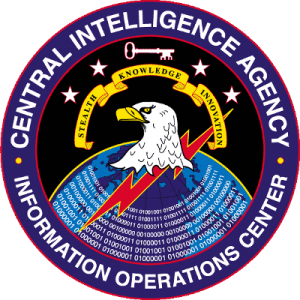 The cable, dated from 2009, claimed that Mr Rehman Malik, along with then-interior secretary Kamal Shah and then Federal Investigation Agency (FIA) director Tariq Khosa, had told Ms Napolitano that they were reviewing the possibility of sharing passenger data for those travelling to and from Pakistan to the US and Canada.
7. (S//NF) Minister of Interior (MOI) Rehman Malik, accompanied by Secretary for the Interior Kemal Shah and  Director of the Federal Investigation Agency (FIA) Tariq Khosa, told Secretary Napolitano that MOI had already submitted for legal review the possibility of sharing PNR data on passengers traveling to and from Pakistan to the U.S. and Canada. MOI is now awaiting the Law Committee's assessment of what repercussions might ensue from such an agreement, particularly if it was made broader than only North America: maintaining Pakistan's relationships with the airlines is a concern, as is the possibility of a legal challenge on privacy grounds by the activist Pakistani Supreme Court. It is also imperative that Pakistan not be perceived by the
public as "working for America" on this, Malik said. (Note: The Pakistanis seemed not to be aware that DHS already gets
API/PNR data on the PIA one-stop flight from Lahore via Manchester, U.K., to New York City and the PIA non-stop
return flight from New York City to Lahore. End note.)
it further continues about NADRA system
NADRA —– 8. (S//NF) Both PM Gilani and Interior Minister Malik pointed out that the National Data Registration Agency (NADRA) already collects a wide spectrum of information on Pakistani citizens, from driving records to DNA. Malik offered to share NADRA-generated information on Pakistani citizens, within the constraints imposed by privacy concerns. NADRA is at the heart of what the GOP intends to be an integrated border management system, Malik said, and suggested that API/PNR sharing could be a subset of this larger system. The system is currently connected through passport data, but the GOP is adding voice and facial recognition capability and has installed a pilot biometrics system at the Chaman border crossing, where 30-35,000 people cross each day. Reiterating that he welcomed both USG assistance and the arrival of a DHS team to discuss PNR, Malik agreed to set up a joint U.S.-Pakistan task force to work out a way forward.
Former interior minister Rehman Malik has already written to Prime Minister Nawaz Sharif, seeking formation of a judicial commission to probe WikiLeaks' allegation that the US was given access to Pakistan's national identity database during his tenure.
Speaking to reporters outside Parliament House on Thursday, the Pakistan Peoples Party (PPP) senator was reacting to a WikiLeaks tweet from June 6, where it recalled a diplomatic cable, leaked in 2011, which contained an account of meetings between former US Department of Homeland Security secretary Janet Napolitano and top Pakistan officials, including Mr Malik.
Original WikiLeaks' about NADRA can be found here.