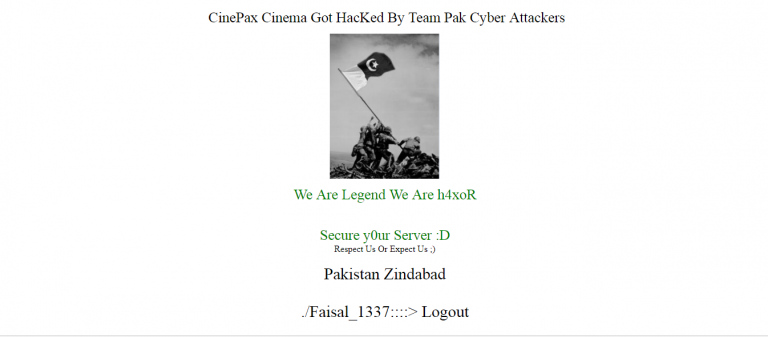 Leaving a cheeky message of "Secure [your] server" and "Respect Us or Expect Us", the website of Cinepax cinemas, which runs a countrywide chain  in Pakistan was supposedly hacked today.
Instead of its usual homepage, the website loaded with a white screen that had the text, "Cinepax Cinema Got HacKed By Team Pak Cyber Attackers" and a hacker that goes with handle of Faisal_1337.
According to Cinepax General Manager Mohsin Yaseen, the website's server was compromised earlier hours of Thursday morning  and is being restored.No extra information about any loss of personal or financial data was not provided.
Cinepax cinema has film screens in Karachi, Lahore, Rawalpindi, Faisalabad, Gujranwala, Gujrat,  Murree and Hyderabad and it provides online booking and reservation services on it website..