What is a phishing scam ?
March 14, 2017
HIPAA Breach Notification Rule – Complete Guide
March 15, 2017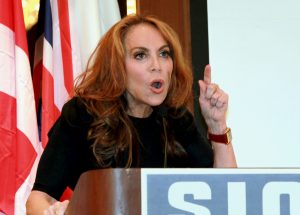 Facebook Is Helping Pakistan Ban "Blasphemous Material" Under Islamic Law
"Now they are the new fascists, cloaking themselves in the same kind of rhetoric that their twentieth century counterparts did to sell their brand of totalitarianism. My news stories disappear from news feeds and followers of mine on Facebook get "blocked" for sharing links to this site."
As reported by a Popular conservative right wing blogger Pamela Geller who is the President of the American Freedom Defense Initiative (AFDI), publisher of PamelaGeller.com and author of  Stop the Islamization of America: A Practical Guide to the Resistance. Complaining about facebook policies in front of her readers Ms.Geller questioned Mark Zuckerberg
What about sharia does Mark Zuckerberg like, specifically? The gender apartheid? Islamic Jew-hatred? Creed apartheid? Clitordectomies? Honor murder?
This is related  to current issue building up in Pakistan about blasphemous material and its removal from social media sites. A senior court judge has already ordered complete ban on all social media websites if they do not comply with Pakistan request.Premier of Pakistan PM Nawaz Sharif has already ordered Pakistan's Govt to take all necessary steps for removal and removal of blasphemous material from face book.
Face book has not yet commented about this.
source : PamelaGeller