Cyber Security and Corporate Governance in Pakistan: The five principles
March 10, 2017
Cerber Ransomware New Variant Found
March 12, 2017
China Scholarship Council (CSC CHINA)
Help and Information sheet for Pakistan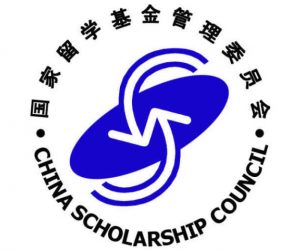 Scholarship Status: Open
Applications accepted at any time
About this scholarship

What is China Scholarship Council (CSC CHINA) ?
China Scholarship Council – Post-graduate Study Abroad Program is a national scholarship program financing outstanding  students  to study at top universities around the world. Many Universities around world are partner  in this program.
The online application for CSC scholarship opens in each calendar year:
1st round: March of each calendar year
2nd round: May of each calendar year
CSC suggests applicants apply in the first round because 2nd round will not take place if allocated funding has been used up in the 1st round.
Please refer to CSC website for most up to date information. If you need any more information please contact us.
Student type
Future Students
Faculty
Science
Humanities
Health Sciences
Engineering
Curtin Business School
Course type
Postgraduate Research
Gender
Non-gender specific
Nationality
International students
Scholarship base
Merit Based
Value
Eligible courses
In 2012, China Scholarship Council will select 6,000 students (Chinese citizens) to study overseas through their State-Sponsored
Postgraduate Study Abroad Program. There have been some amendments made to the selection of these students. Please check most recent information with CSC website below.
The State-Sponsored Postgraduate Study Abroad Program is no longer limited to Project 985 and Project 211 Chinese universities but also open to qualified Chinese students and in-service staff (this will include young univesity teachers and current self-funded students already studying overseas).
The selection pool of visiting research students will now include all Project 985 and Project 211 universities.
For list of eligibility criteria please go to: http://www.csc.edu.cn/
Eligibility criteria
To be eligible to apply for this scholarship in China, candidates must submit with their application, a conditional scholarship offer letter from University.
To ensure interested candidates meet the China Scholarship Council application deadline in March each year, Curtin University strongly encourage students submit their online e-application for admissions latest by 31st Jan of the applying year to avoid missing the deadline.
Scholarship Recipients must hold a conditional offer of enrolment subject to the CSC award and also fulfil the entry requirements of Curtin University, including a high level of English language proficiency.
How to apply
Application process
Step1:
Students must find a suitable supervisor who would agree to supervise them in their areas of research.
Step 2:
Once you have found a suitable supervisor, please submit your online e-applicaiton for admission. the link to online e-application:
Step 3:
Your proposed supervisor will contact  Scholarships Office to nominate you for a conditional scholarship offer which you will need to provide to China Scholarship Council with your application.
Scholarships Office is unable to provide this document until you have been approved admission. The admission process may take 4 to 6 weeks. You are strongly advice to submit your online e-application for admission latest by 31st Jan of the applying year.
For more information about the China Scholarship Council – Post-graduate Study Abroad Program and scholarship application guidance, please contact:
China Scholarship Council:Level 13, Building A3 No.9 Chegongzhuang Ave, Beijing, Peoples Republic of China, Postcode: 100044
Tel: +86-10-66093900
Email: [email protected]
Website: http://www.csc.edu.cn/chuguo/?cid=13