Tier3 Pakistan partners with STOP. THINK. CONNECT.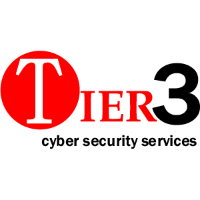 February 3, 2017 — Tier3 Cyber Security Services today announced that it has signed on as its  partner of STOP. THINK. CONNECT., the global cyber security awareness campaign, to help all digital citizens stay safer and more secure online.
The campaign's three easy, actionable steps: STOP. THINK. CONNECT. are easy to understand and apply. The campaign was launched in October of 2010 by the STOP. THINK. CONNECT. Messaging Convention in partnership with the U.S. government, including the White House and The Department of Homeland security.
 Tier3 Pakistan is joining STOP. THINK. CONNECT.'s partner program to help promote its message about the importance of online safety and cyber security to the citizens of Pakistan.
"We want to do our part by educating and informing citizens of Pakistan about consequences of their actions and behavior online" stated Suhail Tirmizi, cyber security expert and CEO of Tier3 Cyber security services Pakistan.  "As a Cyber security and technology firm, our message is aligned closely with STOP. THINK. CONNECT. We will contribute to the mission of empowering and supporting digital citizen around the world. We want our country men to be responsible digital citizens who can help us cleanse and protect the cyber space of Pakistan from menace of cyber terrorism and extremism."
Tier3 Pakistan is already working in partnership with law enforcement agencies of Pakistan to develop and run the Surf Safe Pakistan campaign. Pakistanis who come across suspicious internet sites, social network pages, blogs, chat rooms or other web-based forums or groups promoting extremism, hatred or inciting violence can now report their concerns online using Surf Safe Pakistan reporting portal.
For more information about Surf Safe Pakistan Campaign or to report extremist and terrorism related material online please visit Surf Safe Pakistan.