GAMESTOP.COM CUSTOMERS' CREDIT CARD INFORMATION HACKED
April 17, 2017
12 hours, 81,000 infections Globally – WannaCryptor/ WannaCry Ransomware outbreak.
May 13, 2017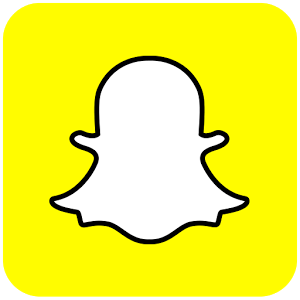 As a Revenge to  Snapchat CEO's alleged comments on expansion by calling India a poor country, Indian hackers claim to leak data of 1.7 million users.
Snapchat, the popular social networking platform for sharing photo and video status recently came into news for wrong reasons. #BoycottSnapchat and #Uninstall_Snapchat were trending on Twitter over the weekend, with the platform facing outrage from Indian users. The issue came under the light after a former Snapchat employee alleged that CEO Evan Spiegel had no plans to expand the business to 'poor countries' like India, and the app was only meant for "rich people." Now, the Anonymous Indian hacker group has reportedly claimed to leak the database of 1.7 million Snapchat users.
Last year, the Indian hacking group found some vulnerabilities in Snapchat's database after which they siphoned details of nearly 1.7 million users, DailyMail reports. To mark their resentment against Spiegel's remarks for India, the hacker group made the Snapchat database of 1.7 million users available on the darknet. The hackers claim to be among one of the top bug bounty hunters looking to find vulnerabilities in software and services of IT giants.
The hackers had found the bug last year, but never used the data. However, for them the 'arrogance' of CEO Spiegel miffed them, the publication reports. Also, until Spiegel apologizes for his remarks, the group threatens to carry out an 'intensive strike' against the company. While the hackers claim to have leaked the data, Snapchat is yet to confirm any successful data breach or leak yet.
BGR India has reached out to Snapchat for a comment, and will update the copy after getting the response.
Meanwhile, Snapchat has turned down the allegations on CEO comments by saying "This is ridiculous. Obviously Snapchat is for everyone! It's available worldwide to download for free." Furthermore, Snapchat was also accused of showing inflated user data and "misinformed about key metrics" to the investors.
The company spokesperson further added saying, "Snap did not give investors misstated user metrics back in 2015; nor did Snap employees commit any of the panoply of alleged bad acts that litter Pompliano's complaint. Snap will demonstrate as much at the appropriate time in the appropriate forum."
Besides users outraging on social media to boycott and uninstall the app, Snapchat ratings on Apple's App Store have dropped from 'five star' to 'one star.' At the time of filing this story, Snapchat has a rating of 'four star' on Google Play store.