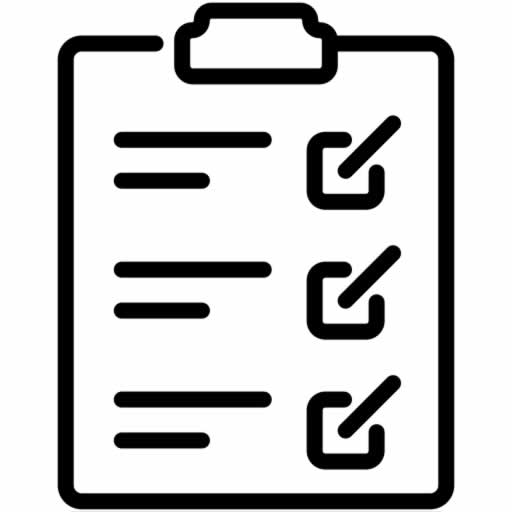 Inventory management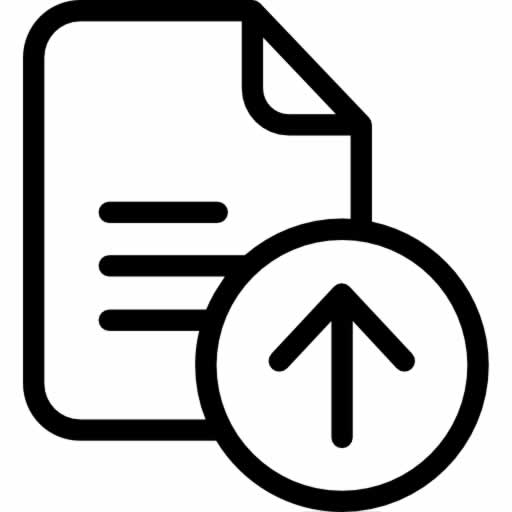 Bulk product imports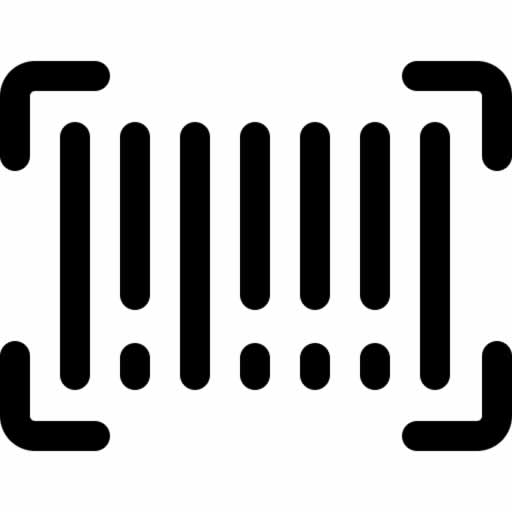 Barcodes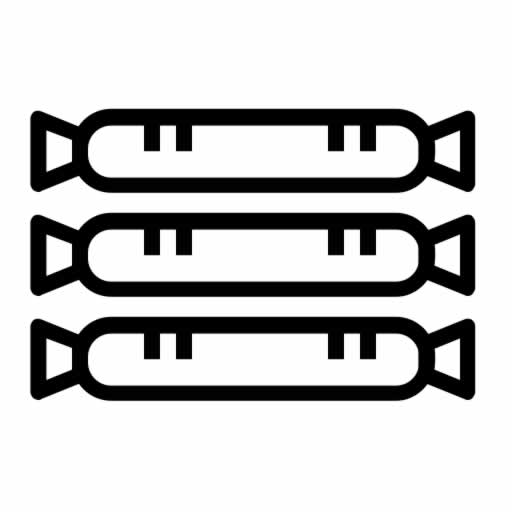 Product variants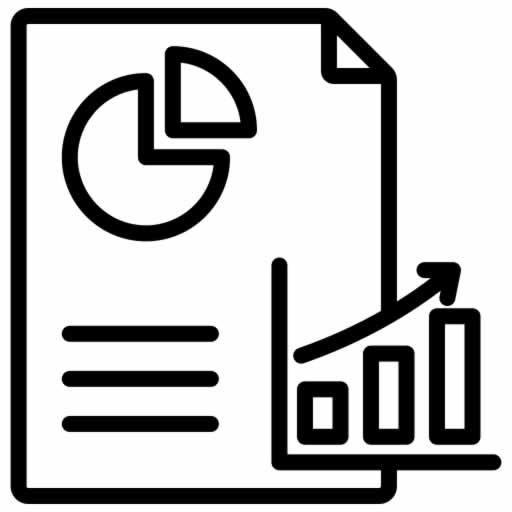 Sale Reports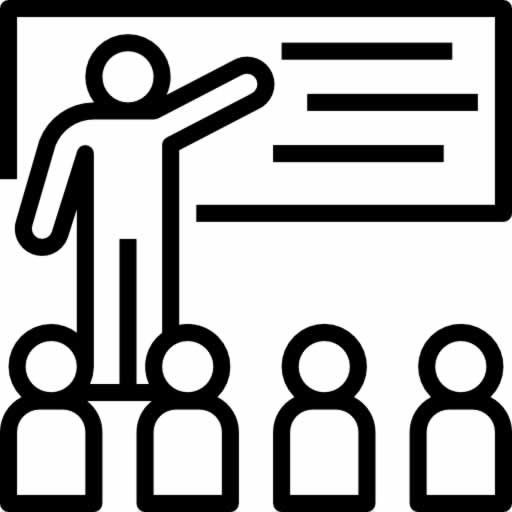 Staff Training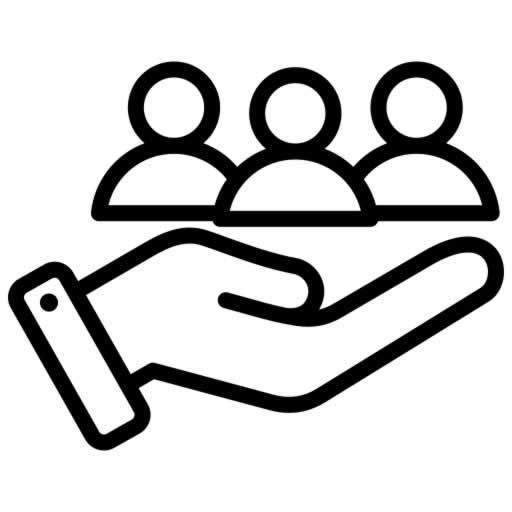 Customer management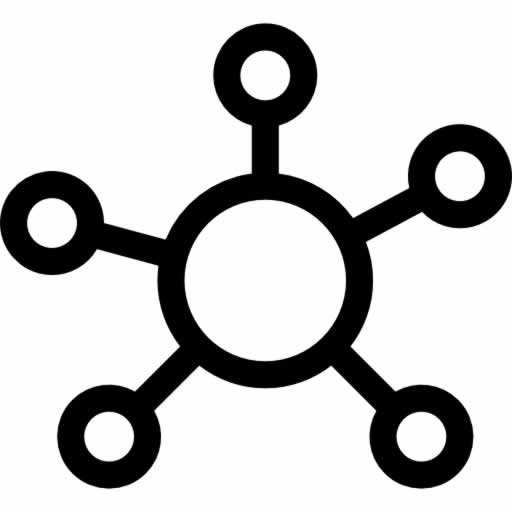 Multi-Branch
Cyber Secure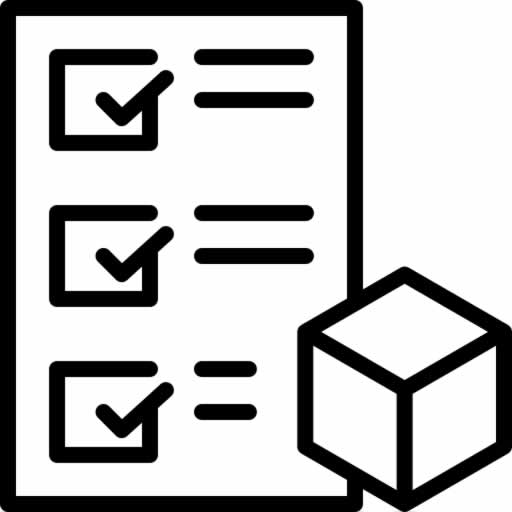 Product reports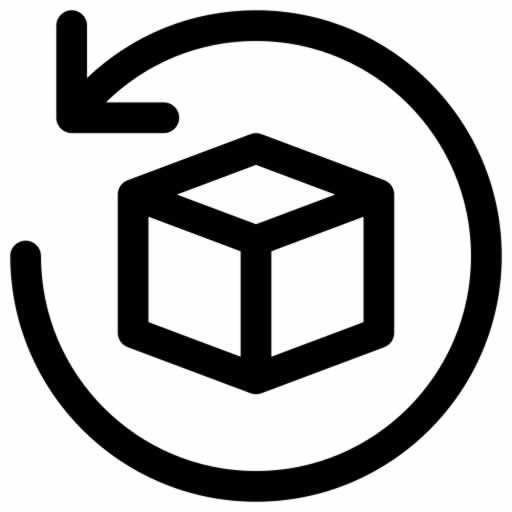 Returns & refunds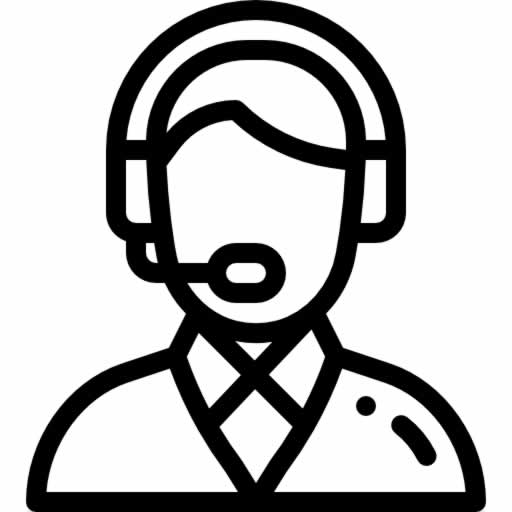 Support and Help
Tier3 FBR POS Invoicing system can help retailers integrate with Federal Board of Revenue (FBR) as required by law and remove the restrictions to claim input tax. Our FBR POS is a powerful, cost-effective inventory management & Point of Sale (POS) Software which is fully FBR integrated POS for any kind of business even if your retail or wholesale operations are slightly more complex or if you're running multiple stores with large product catalogs. Our FBR POS integration services include:


Generating your FBR POS ID and Integrating your FBR POS Invoicing System
Uploading your products
Customizing your sales receipt displaying your store details etc
Configuring your final settings
Performing Test Transaction to verify your FBR integration.
Training your team
username : sales password : sales (* Please Use a desktop computer or Laptop to view demo) <c/enter>




AVAILABLE ALL OVER PAKISTAN




Tel: 051-8351907

WhatsApp: 03 49 59 25 35 0




Setup - 0 Rs
1000 Rs / Month Only


For more Information please visit our FBR POS page.
The Tier3 FBR POS Invoicing System is a comprehensive and cost-effective solution for managing inventory and processing sales transactions. It is seamlessly integrated with the Federal Board of Revenue (FBR) and is suitable for businesses of all types and sizes. This system offers robust POS capabilities that allow businesses to streamline their operations and improve efficiency making it ideal and most efficient point of sale systems for small business. If you run an ecommerce store or online market place find out more about our FBR Integration for ecommerce businesses.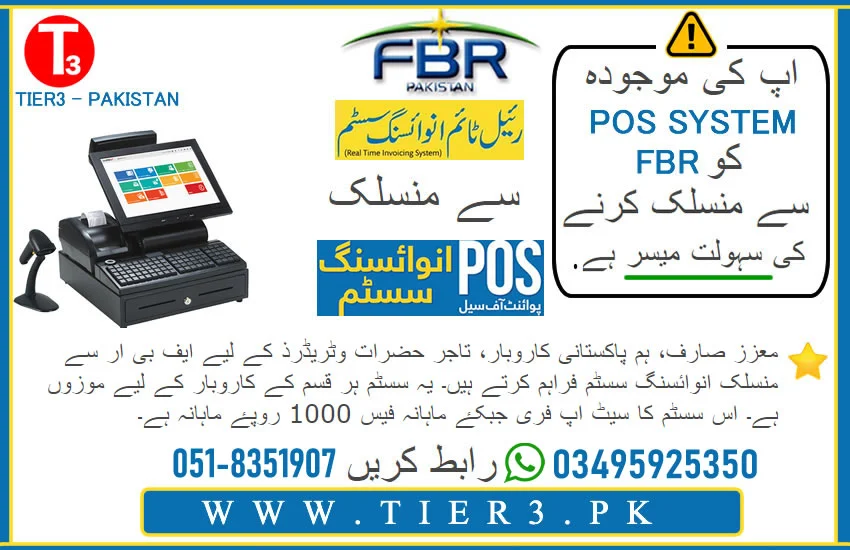 POS Software Pakistan
Our Specially designed POS FBR Connector System is able to handle and implement the day to day business and processes for the 12 new categories of businesses that have been included in the list of Tier 1 retailers in Pakistan including the
Foreign Currency Dealers
big restaurants
hotels, motels
guest houses
marriage halls
marquees
clubs
courier services
cargo service
big beauty parlors
medical practitioners and consultants
accountants
photographers
hospitals or medical care centers providing medical consultation, hospitalization or other ancillary services, etc.
POS system price in Pakistan – Point of Sale System price in Pakistan
Our POS software price in Pakistan is 1000 Rs / month. Setup and Integration with FBR is free.
Our FBR point-of-sale (POS) system does more than just process transactions. Instead, it offers software capabilities that streamline your daily workflow, combining tools such as sales reporting, easy returns and refunds with inventory tracking into one sleek platform. Choose the best, the cheapest and most trusted FBR POS invoicing system for your business that best fit for your needs. In short terms our POS software in Pakistan and invoicing system, Does The Job.
The FBR POS system is available with free signup and installation on your hardware, which must meet the following requirements: a PC or laptop with an internet connection and a printer. There is a monthly recurring cost of 1000 Rs for using the system.
FBR POS Invoicing System – SAAS
Sell OUR FBR POS Software subscriptions under your own brand with FBR POS SAAS. We handle support & customization, while you make money! FBR POS SAAS comes with multi-tenant database structure, individual sub-domains, free landing page & a lot more..
Ideal for accountants , sales tax consultants or software houses already operating in Pakistan.
FBR Point of Sale Integration
Our company offers secure and verified services for Tier-1 retailers in Pakistan that enable them to integrate with the FBR point of sale (FBR POS) system. This integration process will include
Complete FBR Integration of point of sale software in Pakistan.
Realtime FBR integration
Fully Customized FBR POS App
Integration of payment / sales / refunds and printing modules to report and print sales receipts as per FBR standards
Re design your receipt to Show QR Code and fiscal Invoice number on sales receipt.
Our technical and sales team is always ready to help you. Feel free to contact us with your queries about FBR POS Invoicing System and FBR point of sale integration. Talk to our sales team to find out more about pos software Karachi, pos software Islamabad and pos software Lahore.
FBR POS INVOICING SYSTEM – Video
How to Add Sale with FBR POS App?