The Federal Board of Revenue (FBR) has defined the online market place which covers ecommerce platforms, online e stores and websites, portals or similar means inc social media platforms, which facilitate sale of goods, including third party sale. According to the Sales Tax Rules of 2006 CHAPTER XIV-AA, Online sales made through websites hosted with a registered domain name shall also be treated as sales made through point of sales (POS) on a notified outlet and accordingly covered by FBR. Such website or websites shall be registered with the FBR computerized System with following details, namely :
(a) domain name;
(b) domain name provider;
(c) name of service provider managing the website; and
(d) addresses of supply centres and warehouses.
Additionally Sales made through social media portals shall also be treated as covered under this sub-rule if the same are recorded and transmitted through point of sale in real-time and provisions of sub-rules are applied.
These new measures provide government with the tools needed to ensure that online platforms play their part in the collection of taxes. They will also level the playing field for those on high streets and in malls, which have had to compete against online competitors enjoying a tax advantage.
Ecommerce Online Marketplace Integration with FBR Sales Tax System
To help and facilitate e-commerce merchants and online stores in Pakistan Tier3 provides complete ready to deploy FBR Integration Plugins and extensions for all major ecommerce frameworks including woocommerce, Magento, shopify and OpenCart.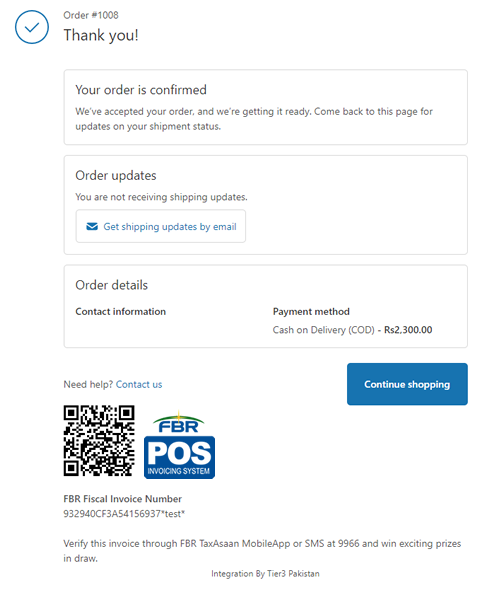 Tier3 eCommerce invoice software is designed to comply with the regulations set forth by the Federal Board of Revenue (FBR) of Pakistan. This means that the software is built with the necessary features and capabilities to ensure that online businesses based in Pakistan can easily generate invoices and comply with local tax regulations.
This software includes built-in tax calculation features that are specifically tailored to the tax laws and regulations of Pakistan. This ensures that businesses can easily calculate and track taxes owed, reducing the risk of errors and penalties.
In addition, our software includes customizable invoice templates that are compliant with FBR regulations. This ensures that businesses can easily create professional invoices that comply with local tax laws, while also reflecting their brand and image.
Overall, Tier3 eCommerce invoice software is a powerful and versatile tool that is specifically designed to meet the needs of online eCommerce businesses in Pakistan. With its advanced features, flexibility, and compliance with local tax regulations, it is an ideal solution for businesses looking to streamline their invoicing process and improve their financial management.
Our teams will add all the necessary meta fields variables in order and payment objects, they will also help you edit all necessary templates where ever required for you to incorporate necessary FBR fiscal invoice number and QrCode in your invoices and receipts without loosing the design and look of your current templates. Our integration can be customised to meet your specific Business model giving store admins unique capability to report transaction to FBR at any specific stage of order processing either automatically, manually, in bulk or one by one as required.
A bespoke custom development and integration service is also available if your store is using custom developed shop and as long as you have the complete source code and database access.
Our development and integration teams consist of FULL Stack Developers (asp, php, liquid, react, .net, javascript) hence making sure that you have 100% integration and FBR Compliance without any changing your template design or compromising front end UI and UX of your online store.
| | |
| --- | --- |
| 👍Best for: | Online MarketPlace, Online Shops, e stores, websites etc |
| ₨ Cheap Prices: | 3000 Rs/Month only (No Hidden Charges) |
| 💥 Frameworks : | Woocommerce, Magento, OpenCart, Shopify, Custom |
| ✅ Verified By: | FBR, PRA, SRB, KPRA,BRA |
| ✓ Templates: | Invoices, receipts, Order emails, Delivery Notes etc |
| ✍️ Improves: | Single or Bulk Order Management and 100 % FBR Compliance |
| 📝Sale Types: | Normal Sale, 3rd Schedule sale, Goods under SRO 297(I)/2023 |
| 🔥 Modules: | Admin and Store Front Modules |
| 🌐 Integration: | FBR, PRA, SRB, KPRA, BRA |
| 💡 Availability: | Pakistan (All cities) |
| ⌛ Security: | 100% Secure – We do not have access to any of your sales or customer records. |
Online Marketplace and Ecommerce Shops and Stores Integration With FBR

Security and Privacy – Looking after your Data
You own all of your data and it is NOT stored or moved to any of our servers or database systems. We do not have access to any of your sales or customer records. We use multiple servers for our API load balancing and redundancy, so if one server fails, another will take over seamlessly.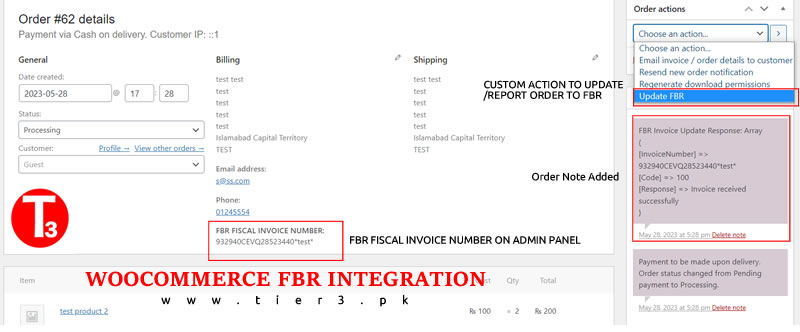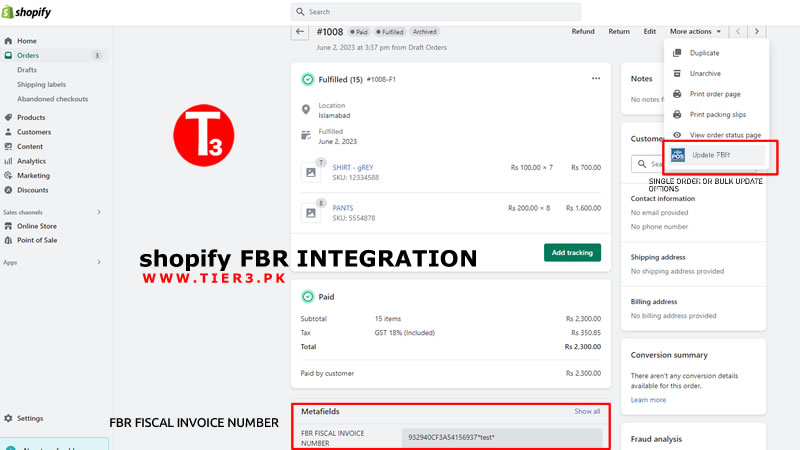 Call us on 051-8351907 or whatsApp us on 03-4959-2535-0 for more information. Feel free to contact us with your queries about online marketplace FBR integration. Alternatively you can read more about our FBR POS Invoicing system for Tier-1 retailers and physical stores.