Ransomware is a category of malicious software designed to block access to your computer and files until you pay a large sum of money. Our advanced ransomware can help you now to stay safe from losing your money or files.**
Now Net`izens of Pakistan can buy this world renowned cyber security solution in Pakistan. No need for credit cards and other complications. Contact our local team and we will be pleased to guide you right from start.
How to Stay Safe from Ransomware Attacks
1. Make regular backups of your most important data, either on an external hard drive or by using an external cloud service.
2. Prevent infections from happening in the first place: even if you receive links or e-mail attachments from people you know, make sure that you only open them if you know you should receive them in the first place.
3. Keep your OS and software updated.
Summary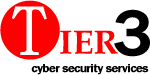 Author Rating





Aggregate Rating
4.5 based on votes
Software Name
Anti Virus - Pakistan
Operating System
All
Software Category
Anti Virus, Anti ransomware, Anti Exploit
Price
PKR 3800
Landing Page