Easy Guide to Recover your WhatsApp Account in Pakistan
Technically speaking, No One just can hack a whatsapp account even if they have all your details. The user should provide his/her phone number and they cannot use the same number with one more account. So if you have your mobile sim with you its all safe. To recover your account please follow the guide.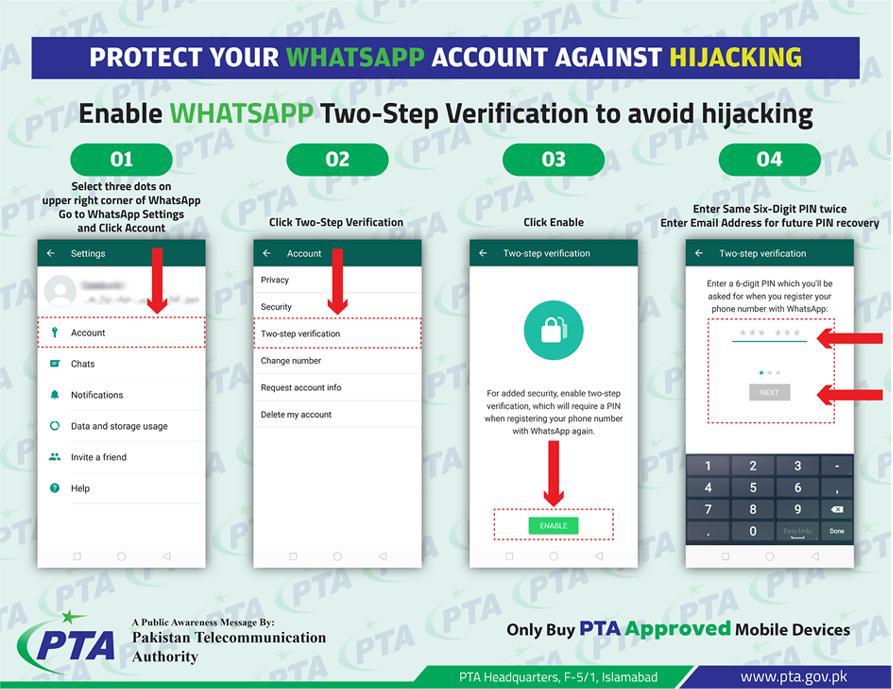 In a common person overview, you should take these steps to protect yourself.
Step 1: Make sure you have the WhatsApp registered phone number with you so that you can get your WhatsApp account back. If it has been stolen or sim has been lost, We would recommend you to block the number by contacting your network provided like ufone, jazz , telenor etc and get a new SIM card issued on the same number.

Step 2 : Re – register on WhatsApp because ones someone else is logged into your account on other device their account gets logged out automatically as a security measure.

Step 3 : If you use WhatsApp web remember it plays a huge part in WhatsApp data breach now a days. Please have a look if someone is spying on you using WhatsApp for Web.

You can do it by going into WhatsApp then click on the 3 dots you see at the top right and then WhatsApp for web.
For further protection you can always use Two-Step Verification. You can find more about WhatsApp Two-step verification here.