You should never share your WhatsApp verification code with others.
Easy Guide to Recover your WhatsApp Account in Pakistan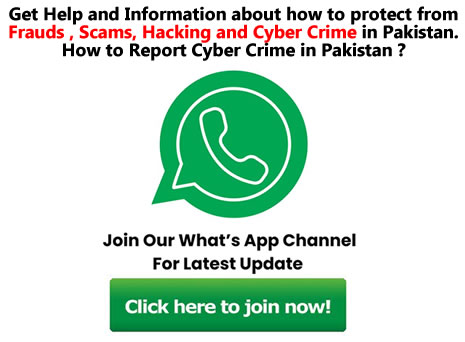 In recent news, WhatsApp users have said to be receiving spam verification messages which were actually an attempt to steal their accounts and their respective data associated. Can WhatsApp be hacked ? Technically speaking, No One just can hack a whatsapp account even if they have all your details.
If someone is trying to take over your WhatsApp account, they need the SMS verification code sent to your mobile phone number to do so.Never share your sms verification code with any one.
For whatsapp verification the user should provide his/her phone number and they cannot use the same number with one more account. So if you have your mobile sim is registered with your details and is with you its all safe. To recover your account please follow this easy guide.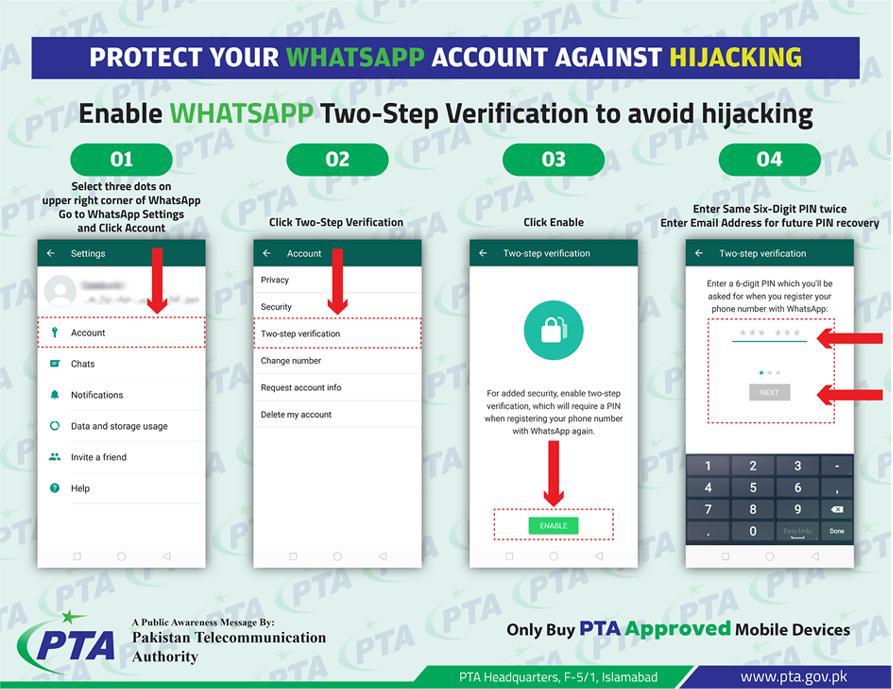 Step 1 : Reinstall whatsapp application in your mobile and try to activate your whatsapp account 4 to 5 times until it gets banned. Do not worry during this time hackers can not use whatsapp either. Every one is locked out of whatsapp account now.

Step 2 : After that send your complaint in email to [email protected] along with following credentials.
Your name
Attach CNIC picture from front side
Your Contact number (WhatsApp number)
Step 3 : After 72 hours ( 2-3 days) reinstall whatsapp application in your mobile and try to activate whatsapp account. This will send a verification SMS to whatsapp mobile number. Enter verification code from your sms into whatsapp app. Bow you have complete control of your whatsapp account again.
*If you are not receiving sms on your sim please contact your mobile network provider (ufone,jazz,zong etc). Make sure your sim is 100% active and you have sms services activated on your number.
Recover your Hacked Whatsapp in Pakistan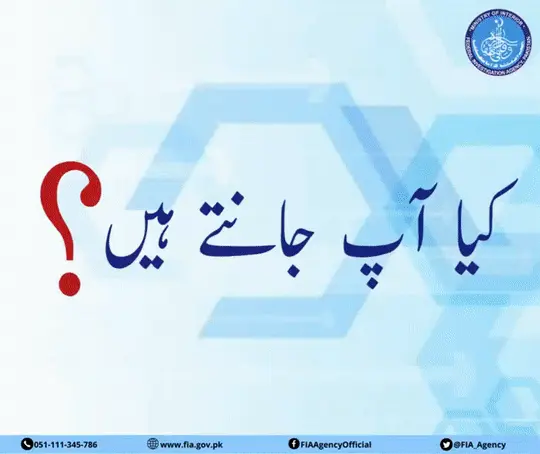 Whatsapp account hacked what to do In a common person overview, you should take these steps to protect yourself.
Step 1: Make sure you have the WhatsApp registered phone number with you so that you can get your WhatsApp account back. If it has been stolen or sim has been lost, We would recommend you to block the number by contacting your network provided like ufone, jazz , telenor etc and get a new SIM card issued on the same number.

Step 2 : Re – register on WhatsApp because ones someone else is logged into your account on other device their account gets logged out automatically as a security measure.

Step 3 : If you use WhatsApp web remember it plays a huge part in WhatsApp data breach now a days. Please have a look if someone is spying on you using WhatsApp for Web.

You can do it by going into WhatsApp then click on the 3 dots you see at the top right and then WhatsApp for web.
Cyber Crime Help Line
If you still need to get in touch with cyber crime authorities and want to make a cyber crime complaint about this matter you can read more about FIA cyber crime help line here. Only call on FIA Cyber Crime offices and cyber crime helpline number in Pakistan when there is a genuine complaint and query.
Join The Largest Online Community of Ethical Hackers, Bug bounty hunters & Cybersecurity Professionals in Pakistan – Disclosure.pk
Protect Your Social Media and Financial Accounts
Protect your social media accounts from Pakistani hackers contact number. Stop account takeovers. Securing your social media accounts with the YubiKey effectively helps keep bad guys out—even if they have access to your password. With the YubiKey enabled, take control of your security and privacy on Facebook, Twitter, Linkedin, Instagram, Gmail etc.

For further protection you can always use Two-Step Verification. You can find more about WhatsApp Two-step verification here.